Books to Get You Out of A Reading Slump
Although many people love to enjoy a good book, sometimes it seems like there is a lack of eye-catching and intriguing reads for the avid bookworm. For those searching for an enthralling read, here are 15 easy novels to get you back into the habit of reading. 
Romance 
For lovers of romance, some shorter reads for you are Heart Bones, Book Lovers, and They Both Die at the End.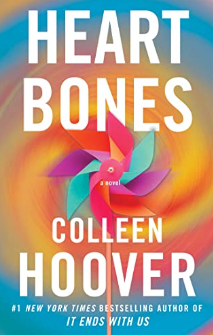 Heart Bones is a romance filled with secrets and a girl, Beyah,  discovering a new world after a lifetime of isolation and chaos. This follows Beyah's turbulent relationships and her struggle between the head and heart. Beyah rekindles with her dad after the passing of her mother and makes healing connections with his new family and herself along her way to self-discovery.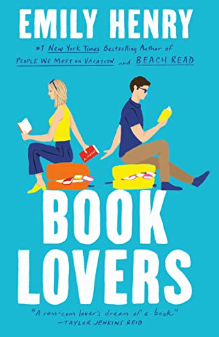 Book Lovers is the story of a cold book editor who finds warmth in a small town, with a new beau. Following the lives of Nora and her sister through the quiet town of Sunshine Falls, the people and old town haptics might not be as bad as they seem.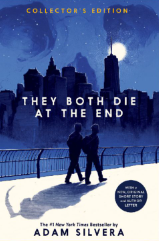 They Both Die at the End follows two boys who learn they are going to die at the end of the day. Mateo and Rufus are total strangers at the beginning but soon grow into a deeper relationship. 
Fantasy
Fantasy books take the reader to a whole new reality–these are three books to get you out of a humdrum head and into an unexplored universe: Throne of Glass, All of Us Villains, and Six of Crows.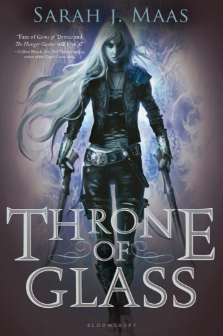 In this thrilling fantasy filled romance and adventure, Throne of glass is about a girl who is a trained assassin who is serving time for multiple murders. However, she meets a man who gives her an option for freedom in exchange for a colossal sacrifice.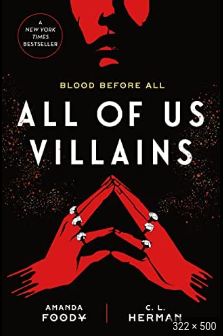 In a world filled with magic, there are seven families competing to get the ultra powerful magic, but they have to sacrifice a family member to gain this magic. The last man standing wins the "high magic." This story is a riveting tale of a battle of blood.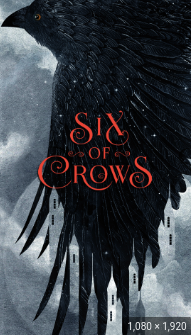 The six of crows is filled with cunning schemes,  betrayal, and untamed powers . It follows a man named Kaz and his crew as they try to free a well known scientist from prison. The book strikingly Shifts between points of view, as the five teenagers are called upon to complete the heist. 
Sci- Fi 
 What if you picked up a new book? Travel into a futuristic world where you can imagine a million other what if's. Here are recommendations to get you thinking about the endless possibilities for our society: Children of Blood and Bone, Legend, and The Space Between Worlds.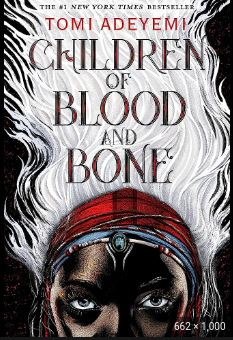 A universe filled with untapped magic, young Zélie goes on an adventure for vengeance . She remembers a time when her magic was not hidden and her family was able to help people. Now Zélie's Mother is dead and she has one opportunity to bring back the magic that was cruelly taken away.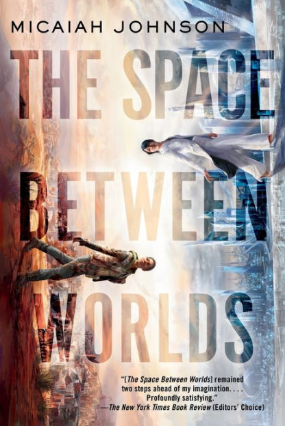 The space between worlds is one of NPR's best books of the year, featuring a young adult Cara who holds the power to travel between worlds. Moving throughout the universe, those in this novel can't visit a world where their doppelganger is alive. Yet, Cara can travel throughout the most realities possible, making her an asset to the universe. However, when one of her eight remaining doppelgangers dies, she embarks on a journey to connect her past and her future to truly uncover her identity.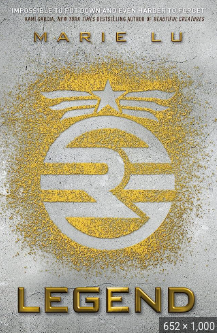 In a world with LA filled with plagues and sickness, 15-year-old Day lives in immense poverty due to the government. However, he escaped his own death and lives on the streets. This is a dystopian novel that embarks on a journey of love and aspirations in a futuristic setting. 
Mystery 
For fans of a world filled with suspense and unfathomable twists and turns, these three thrillers are sure to up your heart rate and reading game: A Good Girl's Guide to Murder, Allegedly, The Inheritance Games.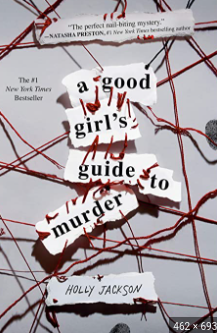 A Good Girl's Guide to Murder is a Young Adult novel full of wrongdoings and misconceptions. Pippa is a popular and well known teenager in a Connecticut high school exploring the murder of a previous student. While the crime is said to be solved, Pippa still thinks there is additional evidence. This book is a perfect mix of deception and powerful friendship.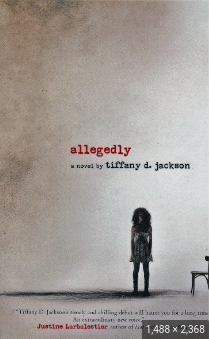 Allegedly is an enticing murder mystery  focusing on the story of young African American Mary who has spent six years in custody for allegedly killing a white baby.  The book follows Mary's narration, dialogue and details as she tries to prove her innocence. Yet, the crime remains obscure and is sure to leave you questioning the truth.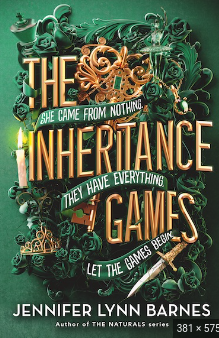 The Inheritance Games is a twisted and tantalizing mystery that follows a teenage girl, Avery, who is left a billion dollars by a philanthropist whose relationship to her remains elusive.  In his will, he states that Avery must live in his mansion if she's to inherit the fortune. As Avery continues her stay in the mansion, she unveils secrets of the billionaire's family that she could never have expected. 
Nonfiction
While non-fiction books can sometimes seem go on forever and be a tedious read, here are some authentic picks for you that will have you turning the page: I'm glad my mom died, Diary of an Oxygen Thief, Atomic Habits.
Jeanette Mccurdy started acting at six years old, and this is a memoir entailing her stories of growing up as an actor with a tyrannical mother who continued to battle cancer and damaged family relationships. The story follows McCurdy's trials and tribulations as an upcoming star in Hollywood; she uncovers her eating disorders and addictions that plagued her, yet she shares the hope of overcoming any battle.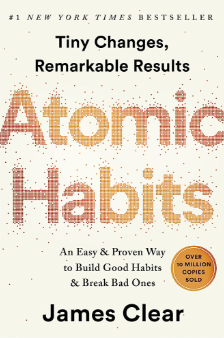 Atomic Habits teaches the reader how to make time for new habits and how habits should be a huge part of our everyday lives. By doing this, we can make our future actions easier. This book is great for someone interested in self help and learning how to improve your daily life.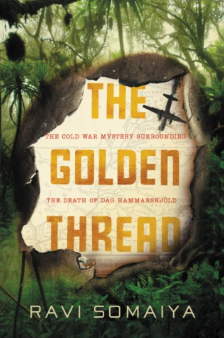 United Nations leader Dag Hammarskjold boarded a propeller at the airport in the capital Congo. However, later in the day he would be found dead in an African jungle with a playing card tucked into his shirt. This story follows new evidence on the case and first hand accounts of the incident. 
Although some of these books might not be your cup of tea, reading new genres and exploring new literature could be just what you needed. Take a dip out of the normalities of your everyday life and into new worlds where anything is possible.