Survey: Students want to address the dress code
At Oshkosh North high school, hats and hoods are to be removed upon entering the building due to the school's strict dress code. However, in December of 2022, a survey was conducted and sent out to North's students and the results concluded that the ongoing dress code rule is something that should be lifted in the near future. 
A survey sent out to the students of Oshkosh North found that they feel that hats and hoods are not a safety issue and they should be allowed in school. 
According to the Oshkosh Area School District (OASD) handbook, hats and hoods have not been allowed in Oshkosh high schools since at least 2016. It states that they are to be removed upon entering the buildings. The OASD policy manual, which was last edited in November of 2021, explains what gives teachers and staff members the right to interfere with students if they're wearing clothes that go against dress code, such as:
 Clothes that present hazard to safety of everyone even if it is communicated through writing or design
Clothes that interfere, distract, create disorder, or disrupt the class order and school work that is being done within the classroom
Any clothing that prevents the student from achieving their own educational objectives because of blocked vision or restricted movement.
Or any clothing that promotes or depicts illegal activity, such as illegal drug use, underage alcohol consumption, or similar activities.
In the 2016-2017 Oshkosh West handbook, it states that hats and hoods are to be removed upon entering the building. This dress code rule stayed in place until the 2021-2022 school year, according to Oshkosh West senior Jaeda Spicer.
"West students have been allowed to wear hats and hoods since last school year," said Spicer. "I don't think it made a big change, but it definitely made a lot of kids happy. Sometimes I have a bad hair day so it's just convenient. Other times it's a great way to put an outfit together! By having this option I'm definitely able to express myself and my style in a greater way."
Michelle Carbiener, head of the English department, began working at Oshkosh North in the fall of 1998. In an interview with her she stated, "I don't believe hats and hoods were [ever] allowed." 
According to English teacher Jason Cummings, the hats and hoods policy was enacted in the mid-90s to combat rising gang activity in Oshkosh. Ever since this unfortunate change and struggle in Oshkosh has been prevalent, hats and hoods have not been allowed at Oshkosh North. However, a survey sent out to the students of Oshkosh North High School shows that the students don't believe hats and hoods are a gang related thing— at least, not at our school. 
Oshkosh North is known to be a more diverse school than any other public or private high school in Oshkosh.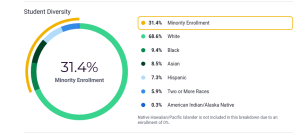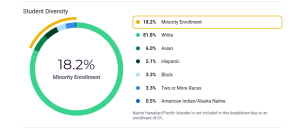 In an interview with UWO professor and director of African American Studies, Dr. Alphonso Simpson said, "There is an unfounded fear and an apparent lack of cultural grounding that is and has been in place for years amongst the professional staff at ONHS, and many other predominantly white public schools in this country when it comes to multi-ethnic students. Overall, I do not think that teachers and staff should be concerned about Oshkosh North students wearing hats and hoods."
In the survey that was conducted for the students at Oshkosh North, they found that teachers and staff overall should not feel threatened or unsafe by them wearing hats and hoods.
According to Principal Kiffmeyer, staff and administrators are surveyed on the topic of hats and hoods. The survey focuses specifically on if they feel comfortable with (non-religious) headwear and if they believe that there are safety risks when students wear them. 
"The last survey I remember taking was two years ago in the spring," Cummings said in an interview. 
"Last time staff was surveyed, staff still felt as if hoods and hats were a safety risk. When Officer Vang was here, he talked about how when students have their hoods up, it could be a sign that they are withdrawing or that something is going on— so if we allowed everyone to wear hoods, we wouldn't know what was going on with everyone," said Kiffmeyer.
In the survey that the students from Oshkosh North took, it was concluded that they'd mostly wear hats or hoods for comfort or other things such as style.
For the students that chose "other," there were multiple different reasons why they would choose to wear a hat or a hood at school. When results came back the majority of students said convenience and style. There were also students who talked about their anxieties. 
One student said, "[I would wear them for] comfort, security, anxiety, confidence, and mainly because I just don't want to be seen."
Another student responded, "I would wear one for multiple reasons. If it's cold, I'd wear a hat/hood, but for many it makes them feel safer and more comfortable."
While students at Oshkosh North have repeatedly expressed their desire to change the handbook's policy regarding hats and hoods in school, the fate of their hopes and dreams ultimately falls into the hands of Oshkosh North's staff. Without their approval, the ban on hats and hoods will stay in place.
The fate of the future for the dress code of the students at Oshkosh North falls in the hands of teachers and administration.
Leave a Comment
About the Contributor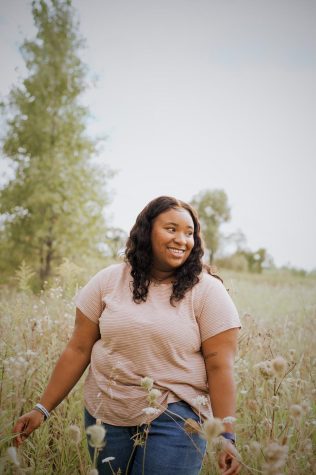 Lexy Simpson, Social Media Manager/ Video Editor/ Interviewer
gucci down to the socks

that's all.