A Tribute to Stan Lee
Hang on for a minute...we're trying to find some more stories you might like.
"I'm a frustrated actor. My … goal is to beat Alfred Hitchcock in the number of cameos. I'm going to try to break his record".  This was said by one of the greatest heroes of all time in his interview on February 6, 2006. The masked superhero that said this quote is none other than Stan Lee.  Stan Lee is the man behind the creation of Marvel Comics and many of its heroes. He recently has passed away on November 12, 2018 leaving his legacy behind.
Stan Lee started his legacy with the collaboration of himself and Jack Kirby with the creation of the Fantastic Four.  This lead to the creation of many other heroes like Thor, Spiderman, and Iron man who will later become the avengers. All of this started with DC comics (Marvel Comics rival) creating it's first superhero team up squad with the League of Justice which lead to Marvel attempting to create their own Superhero group which again started with the Fantastic Four later leading to the Avengers.  Stan Lee then went on to create The Hulk, Captain America, Ironman, and Thor by himself and with the help of Steve Ditko. However after Ditko left Marvel in 1966, John Romita Sr. became Lee's partner and together they created The Amazing Spiderman which to this date is still known to be Marvel's best superhero ever created. Lee and Kirby created many more heroes together on the Fantastic Four comic line such as one of Marvel's most essential hero's this is Black Panther, The king of Wakanda.
The start of The Avengers began with Ant-man, The Hulk, Ironman, Thor, and the Wasp. Not gaining Captain America until the 4th issue of the comic series Lee was on a role with Kirby and the team they were creating with earth's mightiest heroes.  Little did both Lee and Kirby know that the Avengers would later become one of the most popular superhero groups ever to be created. The Avengers were not only comic books but in later years they became a television animated series. Following the animated series they became films that has paved the way for Marvel's unlimited success starting with the first film simply called The Avengers.  This movie started a boom in the way Marvel Comics was viewed so they continued to create these films.  After the first movie came The Avengers: Age of Ultron, The Avengers: Infinity War, and coming in April of 2019 The Avengers: Endgame.  There are a few things that are special about each one of these movies one being the movie build up to each Avengers film and most important is cameos.
The Avengers films have something special about them because each one has some sort of build up based around other Marvel films released before them.  The greatest example of this is Between The Avengers: Age of Ultron and The Avengers: Infinity War there was 4 movies released to help paint the story of how Infinity War would play out.  These films being Captain America: Civil war, Ant-Man, Black Panther, and Thor: Ragnarok.  All movies gave some part of the story towards Infinity war.  Each film in the Marvel series has something special that is added to it and that is the Stan Lee cameo.  Lee makes a Cameo in each one of these films and we can only hope that there will be a grand finale cameo in Endgame as the fans of Marvel and the superhero community will no longer be receiving his comedic and well placed heartfelt scenes.  Stan Lee loves cameos he has admitted that himself and it has become such a big staple in the Marvel movies. He loves them so much that he even made a cameo in Teen Titans GO to the Movies which is a DC Comics film.
Stan Lee has left behind such a large legacy on the planet and has touched so many people's hearts.  It never mattered who a person was or where they came from to Lee there was always a place for someone within his comic book universe.  Even if a person does not care about superheroes or comic books they still sit down and watch for that special Stan Lee moment in each movie.  As for the comic book readers, Lee may have stopped making them a long time ago but each comic book he has created has made such a special spot in people's hearts.  It is a very sad time to not have him upon us anymore, but he will always be within the heart of each of the heroes Stan Lee got to call his fans.
About the Writer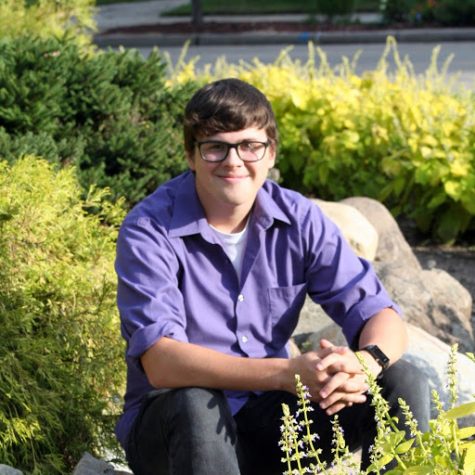 Kalen Schroeder, Entertainment Editor
Writer and entertainer. I have a strong passion for comedy and the entertainment industry and enjoy writing things that can bring a smile to peoples faces.