Top 5 LGBTQIA+ Books
Happy Pride Month!! Despite the fact that representation for the LBGQTIA+ community should be celebrated throughout the whole year, I have found some books with LGBQTIA+ representation. What better way to start the summer with a good book that makes you feel represented by your community?
Coming from my own experience as a queer individual, I was starting to become tired and frustrated of seeing many stereotypical books about straight relationships. Not that there's anything wrong with them or that they're bad. Individuals like me are simply bored of only the romantic type books. With more teenagers who have begun to explore and find their gender expression, romantic interest, or who are simply identifying as queer, it would mean more to them to see books and entertainment that make them feel comfortable with their identity.
Below are different books that are a part of the LBGQTIA+ community. I tried my best to include different identities in the community so that it wasn't strictly just the same ones.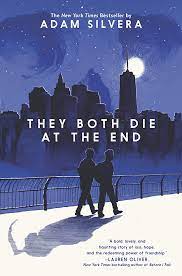 They Both Die in the End
Written by Adam Silvera and published on September 5, 2017.
Based on the meaning behind the title, They Both Die in the End, this book centers around the idea of the Death Cast. The Death-Cast is a program created to call individuals at Midnight on the day that they are predicted to die. On September 5th, the Death-Cast calls Mateo Torrez and Rufus Emeterio to tell them the bad news that they're going to die. Two complete strangers are connected together through the circumstance that they both share the same death date.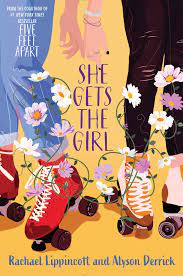 She Gets the Girl
Written by Rachael Lippincott and Alyson Derrick and published on April 5, 2022.
Two polar opposite personalities join together in order to make their crushes fall for them, during the college year. Alex Blackwood is flirty, stubborn and chaotic, while Molly Parker is organized, quiet, and can be awkward at times. Both girls have crushes who they're helping each other out by teaching each other the necessary skills that they lack. Though the goal brings the girls together, do they end up falling for each other instead?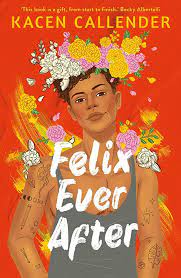 Felix Ever After
Written by Kacen Callender and published on May 5, 2020
Felix Love hasn't ever been in love yet. He wants to know how it feels to love someone and to be loved. Felix is proud of his identity; he is Black, queer and transgender. But, at times he fears that it might restrict his opportunity at love. He struggles through the event of an anonymous student who sends him transphobic messages after bringing up his deadname and images of him before he transitioned publicly. While navigating through his complicated feelings, he goes through a journey of question and self discovery to understand that the most important relationship one can have is self love.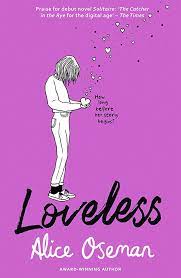 Loveless
Written by Alice Oseman and published on July 9, 2020
Loveless dives into one of the sides of the LBGTQIA+ community that has been stereotyped in negative ways. Georgia has never been in love or had any of the romantic experiences like others her age. As she observes others, she questions why love is so easy to other people but not for her. She then understands that she is an aromantic asexual. This makes her question everything even more as she goes through growth and self discovery.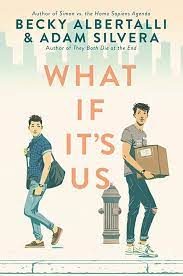 What If It's Us
Written by Becky Albertalii and Adam Silvera and published on October 9, 2018.
Arthur Seuss is only in New York for the summer. But his love for Broadway has taught him the lesson: "the universe can deliver a show-stopping romance when you least expect it." Meanwhile, Benjamin 'Ben' Alejo wants the universe to leave him alone because he blames it on the fact that he is currently taking a box of his ex-boyfriends things to the post office. Arthur and Ben both happen to stumble into each other at the post office, but it's unknown what the universe has in store for them.
These are all books that have been published in recent years and are available at Barnes and Noble and even Target or Walmart. They are also available from Amazon. If you're interested, each cover image contains a link that will allow you to view or purchase the book.