Top 10 summer bucket list ideas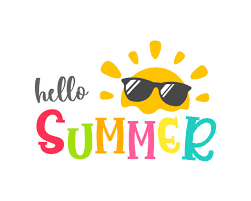 With the last day of school less than a month away, it's time to start putting together the perfect summer bucket list for you and your friends! As Phineas and Ferb said, there's 104 days of summer vacation, and here's a list of 10 bucket list ideas to cover it all:
1. Wake up for the sunrise/stay up and watch the sunset
Waking up early enough to see the sun rise can be a difficult task, but the view is worth every second of sleep lost. For those of us who just can't wake up on time, watching the sunset is just as beautiful, and you don't even have to lose sleep!
2. Go hiking at a state park
Wisconsin has many beautiful hiking trails, camping spots, and state parks for you and your friends to visit. Even if you're not the hiking type, there is still definitely a trail somewhere in WI that you could learn to love. (Plus the photos are an added bonus for any photographers out there!)
3. Star gazing
Not only does Wisconsin have tons of beautiful parks, it is also home to a designated dark sky park, 1 out of only 115 in the world!. This dark sky park is located in Newport State Park in Door County, and is the perfect place to relax after a long hike. Even if you don't want to make the trip to Door County, star gazing can be just as amazing right here in Oshkosh, especially if you set up blankets and get comfortable in your yard.
4. Outdoor movie night
There's nothing better than having a movie marathon with friends, except for having a movie marathon with friends outside! Setting up tons of blankets, bringing snacks for everyone, and hunkering down for your favorite comedies or horror movies. If you have a flat wall and a projector, it levels up the movie experience even more, but a laptop works just as well!
5. Strawberry picking
If you've never gone strawberry picking in the summer, do you even live in Wisconsin? Strawberries are in season through June and July, which gives plenty of time to plan a day trip out to a strawberry field. Grab a basket and a few friends and get ready for an abundance of berries!
6. Bonfire
Nothing beats a late night fire, surrounded by fireflies, stars, and laughter. It might take a little while to learn how to start a fire, but once it gets going it's nothing short of mesmerizing. Nothing, not even a couple mosquito bites, can make a bonfire anything less than fun!
7. Beach day
The first thing most people think of when they hear summer is the beach. Almost all children's books, tv shows, and movies about summer include at least one beach scene, and for good reason. Whether you're a water person or a tanning person, the beach has an activity for you. You can read, swim, or just play in the sand for the childhood nostalgia!
8. Picnic at the park
As much as beach days are a pretty common theme for summer, summer picnics are almost as much of a cliche. No matter how cliche, though, they are still worthwhile. Setting up a big blanket in the park, gathering snacks for all your friends, it's all the ingredients for the perfect summer day!
9. Go for a bike ride
Getting some fresh air really is the best part of summer. No more being trapped in a school all day, or going straight from school to work. Summer is a time for outside, especially for long bike rides through the park and around the city. You could even combine some of these bucket list items, and go biking and stop for a picnic!
10. Go camping
Even if you aren't the camping type, camping with friends can be totally worth it, and the best part is, you don't even have to leave your backyard! Yes, camping at an actual campsite is a large part of the camping experience, but backyard camping can be just as fun, especially with the right people. You can set up blankets, movies, games, anything you want for the perfect camping experience!
This bucket list is sure to make your summer fantastic, even if you choose not to do every idea. So starting on June 3rd, grab your blankets, movies, and beach gear, and get ready to have fun!!