Baseball team keeps on swinging
After six losses in a row, the team hopes for Ws soon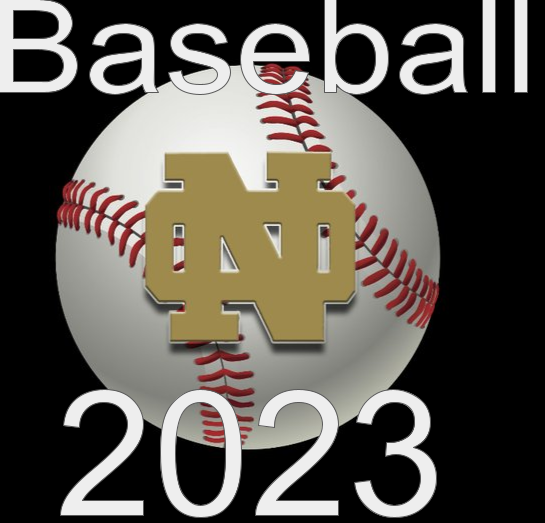 While Basketball, one of North's favorite sports, comes to an end another favorite comes around…Boy's Baseball. The boy's have lost their last 6 games away but they are going to Appleton East tomorrow.
Since Ethan Wilkinson the old JV coach left it will now be Aaron Erickson and for Varsity it will be Robert Loeper who has been coach for 3 years.
However the coach is very excited to be coaching baseball this year for North.
"There is a natural excitement that comes with Spring, the grass turning green and baseball being played. When a person lives in Wisconsin, it's wonderful to be able to touch grass and spend time outdoors again." said Aaron Erickson the JV coach
Last season North had a tough record of 10-12-1. However many of their games were very close games lost by one or two home runs. This year the team is hoping to win those closer games and move into the upper half of the conference. So far North has won both games this season.
Many of the players are striving for success this season whether it be as a team or individually.
While speaking with Colton Angell he said "He feels pretty good about this season, it'll be good. He hopes to achieve a winning record and overall a good performance from the team with a deep run into playoffs".
Robert Loeper, who is the Varsity Coach, seems to have the same mindset as many of the players.
"Our goal this season is to win the close games and move into the upper half of the conference," said Loeper.
Due to graduation we sadly lost Jack Kese our Pitcher, Max Bittner who got 2nd place  at All conference and was also a Pitcher, and finally Ethan Bennett a catcher.
  "However we have a deep pitching staff of 6-7 guys who could and can start any game! We do need to have a better offensive production from top to bottom." says Erickson.
Robert Loeper is very excited to see the progress of the returning players and much more.
"The progress of the returning players and the next group of players coming up to the Varsity. I think we have a veteran squad who are looking to build on last season's success. We are also looking to make a deeper run in the playoffs since North is once again hosting sectionals. The potential that this group has could produce a special season." says Loeper.