Mac Demarco-Five Easy Hot Dogs Review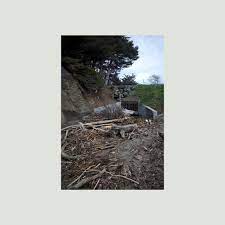 Mac Demarco released a new album–"Five Easy Hot Dogs"– on January 20, 2023, his first release since 2019! While he made fans wait four years, it was worth the wait.
The 14-song album features places he visited while traveling, Including Chicago, Portland, and Vancouver. While not all the songs are named after places during his trip, he started in California and ended in Utah. 
While we appreciate seeing more of his music, some people believe an instrumental album is inappropriate after a 4 year break, while others believe an instrumental album fully rounds out his discography. 
If we look at Mac's previous albums they all have similar styles and themes. First posting in 2012 the album 'Rock and Roll Night Club' really shows a new artist testing out the waters of his talents. When we get into his album '2' He starts sticking to the same themes from then on. He finds his rhythm soon in his career. 
So what does this say about his newest album? Well, the only other time he has dropped an instrumental song was in his album '2 demos', and the only instrumental song on there was one of his lyrical songs in an instrumental form. With this album Mac Demarco was trying something new. 
'Five Easy Hot Dogs' has the feel of elevator music, the album has a light, almost whimsical theme. Being very chill, this would be good to listen to for background music, while studying, reading, (or while writing a review for the North Star). Although it's hard to keep up the themes of previous albums without lyrics he captures his previous work well in diverse melodies that merge together with minimal distinction from song to song.
This album won't gain him any awards, it won't diminish his past music or distract from his triumphs either. Mac Demarco is a talented songwriter, but his instrumentals give a performance that couldn't have been portrayed with lyrics that really helps show off his talents.  
So while this album might not be what some fans of his most popular songs such as 'For the First Time' and 'My Kind of Women' might have been hoping for, 'Five Easy Hot Dogs' is an unexpected evolution to Mac Demarco's discography that helped capture his art however he chooses, lyrical or not.