Black Student Union to hold midyear election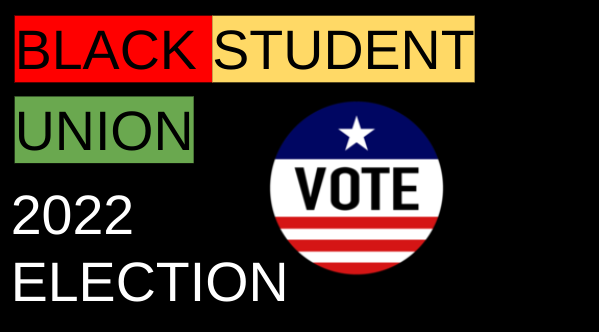 Are you finally getting over your anger for all the election ads, campaigns, and articles telling you to vote over and over and OVER again? Well, that's too bad, because I have another one coming your way.
This January, the Black Student Union will hold its elections for new student government roles due to the president, Amaya Hogan, graduating at the end of the first semester. Hogan will be attending a historically Black college for business and finance.
A specific date has not been set yet, but according to Hogan, the BSU will publicize it so interested people can prepare to run for positions. Any member of BSU with good standing can run in the election. Good standing means having passing grades, no ISS or OSS days, or fines.
Open positions include the president who runs the meetings, vice president who supports the president and fills in when the president cannot attend, treasurer who is in charge of finances, and secretary who keeps track of notes and meetings. In addition, each grade has a representative to help with more specific and individual things for students, if someone higher up, like the president, cannot. 
Hogan has held the presidency since last year, and she knows what will make a good BSU president.
"You have to want to, or at least try to, speak in front of large student bodies, because that's basically all you're doing most of the time, like when talking to everyone in BSU, and sometimes even the whole school," Hogan says. 
Hogan joined the BSU because she felt like she wanted more information about Black culture and help all students get along more.
"I feel like I wanted to learn more about our history that we weren't already getting from school or anywhere else. I wanted to help my peers and the student body of minorities to feel safe and welcome in their school, automatically." 
The BSU formed before COVID, which set them back a bit with their plans. However, last year, they held an all-school assembly with BSU leaders emceeing the event and hosting a guest speaker, Dr. Alphonso Simpson, Jr., from UW-Oshkosh.
"At first [the BSU] was about us learning to interact with each other, as a family. I feel like now, we're just really doing stuff outside of school. There's a lot going on in the news with black people and police brutality. Police brutality is becoming even bigger, so we try to bring light to that, and acknowledge it and not let things go unseen," Hogan says.
Contrary to what one might expect, any student can join the club.
"Any minority, race, gender–anybody who wants to join–can join BSU. There are no restrictions. We can't say 'No you're not allowed.' You can come in if you want to, just be respectful, that's literally it," Hogan says.
Anybody interested in joining can contact the advisor, Johnny Scott, or sign up for an Excel meeting on Thursdays.