Vazquez's Top 10 Catchy Songs
There is nothing better than bopping your head to music while facing a new day. One of the saddest things about music is how it can easily fade away. For example, everyone must have listened to "Heat Waves" by Glass Animals at least once in their life, right? Give it a few years, and that song may no longer be remembered. 
How about we make a top 10 catchy songs list of all time? The following songs found success upon release but should not just fade away like they never happened.
Number 10:
        
Song: Prayer in C.
By: Lilly Wood and the Prick, and Robin Schulz.
The only reason why this song is number 10 is because of how many times the lyrics repeat. The music sounds nice and has variety, but I wish there were more lyrics than 3 paragraphs sung multiple times.
Link: https://youtu.be/fiore9Z5iUg 
Number 9: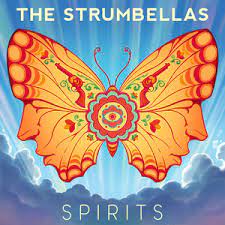 Song: Spirits.
By: The Strumbellas.
I am sure that first time listeners would enjoy the lyrics, beats and the theme of the music. I personally have never seen the official video before. Let us know your feelings about the video in the comments of this article.
Link: https://youtu.be/F9kXstb9FF4 
Number 8: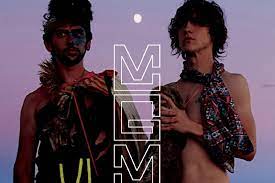 Song: Kids.
By: MGMT.
This song opens up with the words of Friedrich Nietzsche: "He who fights with monsters might take care lest he thereby become a monster, and if you gaze for long into an abyss, the abyss gazes also into you." There is also a small bit of music that plays while the quote is on screen accompanied by background chatter. Then the real music kicks up after a few minutes. It has a bunch of drum beats, synth, and a vocal to go with. The video is very creative, and it uses the POV of the child of what he sees in strangers. They would all seem to appear as monsters. 
Link: https://youtu.be/fe4EK4HSPkI 
Number 7: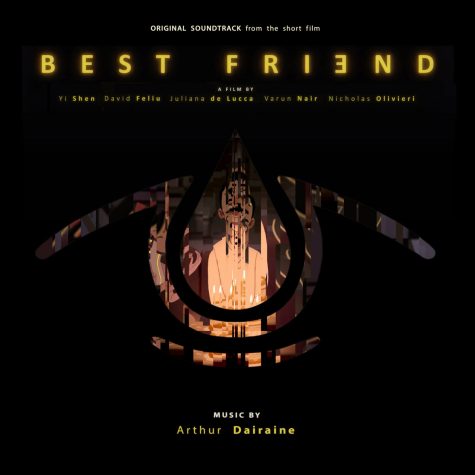 Song: Never Be Alone.
By: Arthur Dairaine. (Featuring Izae.)
This song was originally intended for a short film. Because the music is so catchy and happy, no one could tell how dark the short film truly was. The lyrics pound into your head basically saying that it will always be better to have friends, and not to be alone. One could say that this song could be considered motivational.
Link: https://youtu.be/1CR_LaF2_xo 
Number 6: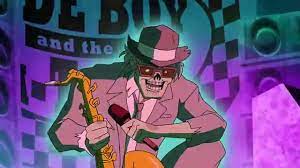 Song: Yer Dead Right Mate/Good Bad Girls.
By: Dave Wakeling (Yer Dead Right Mate.) David Wakeling. (Good Bad Girls.)
This one was pretty unique. These songs were meant for episode 18, season 2 of Scooby-Doo! Mystery Incorporated. However, that does not change how catchy both the songs are. Both songs are linked together to form a small battle of the band. Ska music against Pop music. The visuals are also pretty nice. Take a watch if you're a fan of Scooby Doo, or if you want to forever say "Yer dead right mate."
Link: https://youtu.be/CFb-SqQpNxg 
Number 5: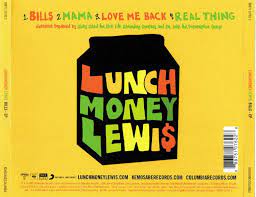 Song: Bills.
By: LunchMoney Lewis
This song may be about paying bills, but it is so dang catchy. The music is quite hyper, and they even add a trumpet and piano to the mix. The video is pretty hilarious. Mr. Lewis shows much dedication by working so many jobs in the video.
Link: https://youtu.be/_IrQHeDcMi8 
Number 4: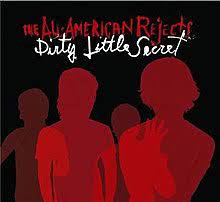 Song: Dirty Little Secret.
By: The All-American Rejects.
Now this song has been more powerful than all of those previous on the list so far. Not only is the song catchy with the drum beats, strong sounding vocals, and pleasant sound waves, but the video itself will leave you crying, shocked, and spine-tingled.
Link: https://youtu.be/gPDcwjJ8pLg 
Number 3: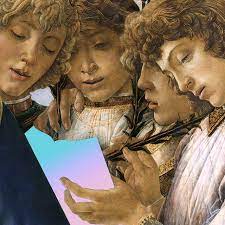 Song: Tonight.
By: Phoenix (Featuring Ezra Koenig.)
This song never gets old. The beats sound amazing, and the lyrics almost bring you into a trance. This is one song that needs a listen to. The video also has a lot of well done work including camera angles.
Link: https://youtu.be/FxTCTAnTP6Q 
Number 2: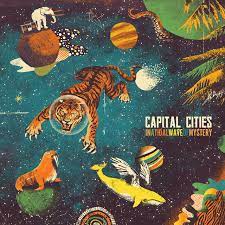 Song: Safe And Sound.
By: Capital Cities.
Listening to this song without headphones is a bop, but with headphones…it feels like a totally new experience. This song has so many strong points. The lyrics are simple and catchy, even though repeated multiple times. The instruments include synth, trumpets, and some sort of drum beat, perhaps a snare. The video is very cool, and it shows a bunch of types of dances throughout the ages. 
Link: https://youtu.be/47dtFZ8CFo8 
Number 1: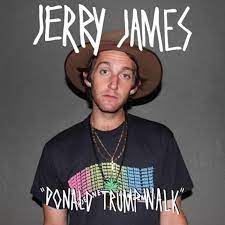 Song: Donald Trump Walk.
By: Jerry James.
This song has nothing to do with Donald Trump or political parties. Jerry James spits out nice rhymes as soon as the song begins. I normally don't listen to rap, but I was bobbing my head to this catchy tune. The lyrics are pretty tense, but also shocking on what he manages to rhyme with. "I do it nonchalantly and bounce like a jockey. Ya posse wanna jobby? Then meet me at the lobby, Or meet me in the streets with a beat and get bodied." Man, this song is great. Sadly there seems to be no video for this song either. I've managed to find out about this song while playing Saints Row 4.
Link: https://youtu.be/kax6r-yfqIc 
And that concludes Top 10 Catchy Songs! I really hope that people enjoy rediscovering these songs. Maybe there were already songs on here that people knew, but I am sure that listening to them again will probably bring back memories.