Boys track team takes second at conference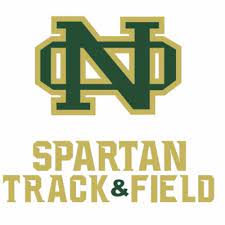 For the first time in almost 20 years, the Oshkosh North boys track team took second place at the annual conference track meet.
"This is the first time in about 20 years since our team has placed that high in conference," says  head coach Steve Danza.
Not only did the team place second in the conference meet, but junior Lyndon Hemmrich broke the school record for the 100-meter dash.
"I was shocked to see I broke a record. I felt like I ran a lot slower," says Hemmrich.
Hemmrich has participated in track the past 2 years and made it to State last year in the 4X100 relay. 
What's the key to his success? Part of it is his pre-meet ritual.
"I usually go through a pretty intense warmup and dynamic stretching. I also always have my headphones to get me in the zone," says Hemmrich 
Hemmrich was not the only track star during the conference meet; several others—including senior Cole Spanbauer—participated in the high jump, 4×100 relay, long jump, and triple jump. 
"It felt awesome to see us take down team's like Kaukanna and Nennah. It felt amazing to see how much I contributed to the team during the meet as well," says Spanbauer.
Spanbauer also has a chance to make it back to State for the second time in the past two years.
"I want to make it to State for my jumps as well as the 4×100," says Spanbauer.
The Spartan Track and Field team took first place in the 200 dash, 100 dash, 400 dash, and the 4×100 yard dash. They complimented the first-place finishes with two third-place finishes and five fourth-place finishes.
"This group of guys is really close. They are just the right people at the right time. They come in have fun and get their work done," says Danza.
The Spartans will move on to the regional meet Monday, May 23 in Neenah, where eight teams participate.
After the regional meet, the sectional meet is in West Bend, where 16 teams participate.
Finally, the top 3 finishers in each event will move on to State, which is held at UW-Lacrosse starting June 24 and going through June 26.