North hits the Track running.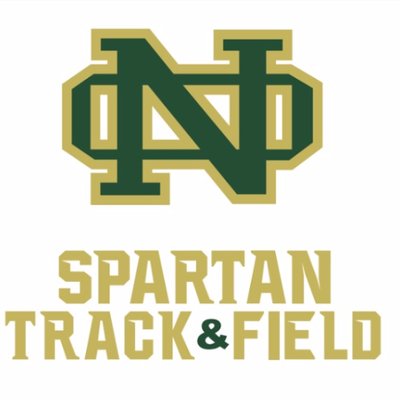 For the first time in three years the track and field season will start without masks, distancing, quartines, and other COVID-related obstacles. 
Players started practices and training March 7. Boys coach Steve Danza, Social Studies teacher, and girls coach Michelle Carbiener, an English teacher, will lead the Spartans teams once again.
The boys team will be led by four returning members who made it to State in 2021. Senior Devin Williams made State for his 100m sprint and 400m sprint while junior Hunter Carlson, junior Lyndon Hemmrich, and senior Cole Spanbauer. Sam Schamens who has now graduated also……. 
Hemmrich, Carlson, and Schamens raced in the 4X100 while Spanbauer competed in the high jump and the triple jump.
In addition to Schamens, the loss of Julian Harden and Milan Stojilovich leave some fast shoes to fill.
"I see Devin stepping up this year and leading the younger guys. He has experience and is talented"' says Danza 
 Williams has challenged his teammates to go the extra mile. 
"We need to show up everyday and work twice as hard than we did yesterday", says Williams 
Williams ran the 400, 200, and 100 meter sprint last year.
"I hope to possibly incorporate more relays this year", says Williams 
Both Williams and Danza have expressed hope and excitement for the team finishing in the top three in conference. In order to accomplish that goal, the track team needs all available and motivated runners to try out for track and field. 
"We are not just in it for the sport. Track is a great place to meet new people, make new bonds and have fun as a team," says Danza 
The girls team will be searching for leadership this year as they have one of the smallest teams in the Fox Valley Association. 
"I see a couple of seniors stepping up this season: Aimee Footit and Chloe Rockteschel. We have a lot of new athletes. They will need guidance" says Carbiener
The girls team lost Maria Faulk, who competed in the shot put at State last year. In an effort at a return bid to State, Carbiener has been pushing the girls every day.
"We have been having weekly workouts. Those girls who have shown up have built confidence, friendship, and became stronger," says Carbiener.
The track and field season will host it's first outdoor meet during April. We have a lot of new people joining track and field this season.