Musician of the Month: Tommy Yang
Multi-instrumentalist, singer, and Kanye West-connoisseur, student Tommy Yang holds the title of Musician Of The Month. Yang, a senior at Oshkosh North, partakes in Band, Orchestra, and Choir.
"I started with Band in middle school with the flute," Yang says. "Going into 7th grade is when I switched to playing the tenor saxophone in Band."
Yang continued on his music journey, deciding to branch out in different areas of the music department.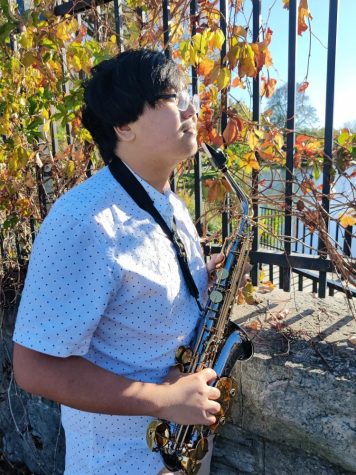 "I joined the Orchestra, and I started playing bass. Then in the middle of the semester during my sophomore year, I joined Choir." 
With no singing experience beforehand, Yang continued learning how to sing by using his experience with music. During the months of November through February, director Bridget Duffy-Ulrich, along with pit-band conductor Gloria Dorchner, launched the 1950s musical Guys and Dolls.
"The only musical that I've been in is Guys and Dolls. I really enjoyed it because the crew, cast, pit, and the directors were amazing," Yang says. 
With Yang being a senior, his plans after highschool are set in store. 
"I will be pursuing music in the future. I will be attending UWO this fall and plan to major in music." 
With Yang graduating this semester, he will miss the memories, the music, and friends he has made. The music department at Oshkosh North is known for being welcoming, kind, and full of inspiration.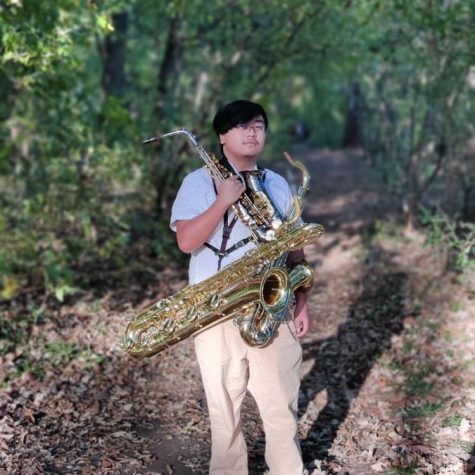 "I do encourage others to join the music department. It's a very welcoming environment. I would especially recommend new people to join choir because you don't need prior experience to join. It's also just very fun," says Yang. 
For him, music influence came easy when he discovered his favorite rapper, Kanye West. 
"My biggest musical influence is definitely Ye [Kanye West]. I really look up to him musically because of his bars and flow he spits. My favorite album is probably graduation."
Even though Yang may be graduating this semester, his place in the music department will always stay, as he becomes a super star in the near future.