Singer of the Month: Hailey Fox
Have you been in choir your whole high school career?
I have been in choir all of High School and Middle school.
What musicals have you been in, and which one was your favorite?
Pirates of Penzance (7th Grade), Singin' In the Rain (8th grade), Mary Poppins (Freshman), Les Miserables (Sophomore), ONHS Musical Theatre Workshop (Junior), and Guys and Dolls (Senior). Guys and Dolls has been my favorite not only because I got to play a dream role but I felt I had a sense of leadership that encouraged others!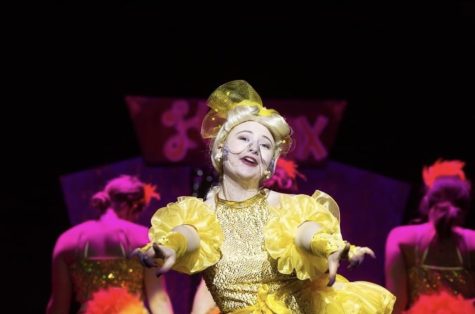 Will you be continuing to do music in your future?
Currently I do not plan on majoring in music in college, but I most definitely will continue by being in choir, clubs, and community theater. 
Do you encourage others to join choir/participate in the musical?
This is not the first nor the last time I will say this, JOIN MUSIC! It doesn't matter if you could sing in front of a million people or just to yourself in your room, being in music groups at North is far more than talent and solos. It is a community of people who want you there and make life so fun. It is a way to release stress through song alongside amazing people. I would not be the person I am today or even have the friends I do if I did not join choir.
How has your choir changed your high school experience?
Choir has made my high school experience incredible. It is the most exciting part of my day and I am always looking forward to the music-related events in my schedule. As I said, it has given me my closest friends which in turn made an amazing high school experience. 
What advice would you give to North Musicians in the future?
My advice to North musicians is this: be incredibly supportive and kind-hearted to your peers in music, you are all there to do the same things and make beautiful music under an amazing instructor. Do not waste your time being hostile and competitive, music life has been so fun because I surrounded myself with people who were kind and I just try to encourage the underclassmen to do the same. I had my best experiences this year because I tried to cultivate a flourishing environment. 
What is your favorite thing about Music at North?
My favorite thing about music at North is the community it builds and the instructors. Ms. Duffy has created an amazing environment that has students leaving ready to make a positive impact, whether they stay in music or not. She is incredibly supportive and has the most amazing mindset for teaching I have ever seen. As well as Ms. Grine and Ms. Dorschner-Mackie, I have never been in either of their classes but they feel just as much like family. Always smiling and helping out, they too are making a difference. Even when I was a freshman, I had a  close connection to the late band director, Mr. Dorschner, he was such a kind man always smiling and saying "Welcome to Paradise" when you walked into his room, helped make it feel like performing was just like sitting on a warm sandy beach.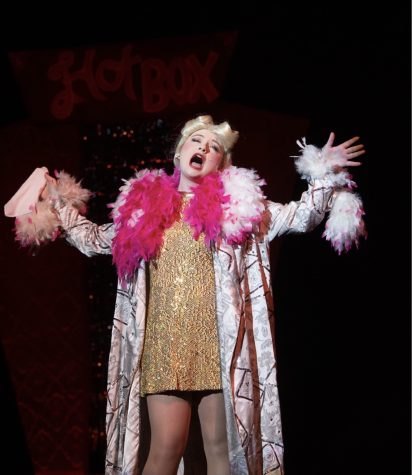 Who is your biggest influence in the music industry? 
Is it cheesy to say that Ms. Duffy is my biggest influence? In the music education industry, she is for sure. As far as outside of education, I really love artists like Hozier and The Lumineers, because they write lyrics that fit the nature of their songs so well and make you feel like you're within the song. As well as older artists like Gene Kelly and Frank Sinatra, they just steal my heart. I also really like the composer Jason Robert Brown, I have sung a few of his songs and they just have a certain depth to them that draws me in as well as great piano parts. 
What is your favorite memory from the choir/the musical?
I have so many favorite memories. One would be carpooling for Madrigals, it was ALWAYS fun and we would stop at Dairy Queen an absurd amount of times. Performing "One Day More" for Les Mis, at the grand, for the first time felt spectacular. All the student-teacher memories. Every Testostertones performance of All of Guys and Dolls was truly amazing. I especially loved my first few rehearsals of "Sue Me" with Boston, those are when I felt my character come to life. Every dressing room memory from singing along to Mary Poppins to crying while stopping in everyone's room before our last performance of Guys and Dolls. All of it. 
Are you a part of more than one choir group?
I am a part of the choir class Chorale, Madrigals, SparTONEttes, Fermata Nowhere and I am the current Choir Council President!