District give students, staff two mental health days
Feb. 17 and 18 were originally built-in snow days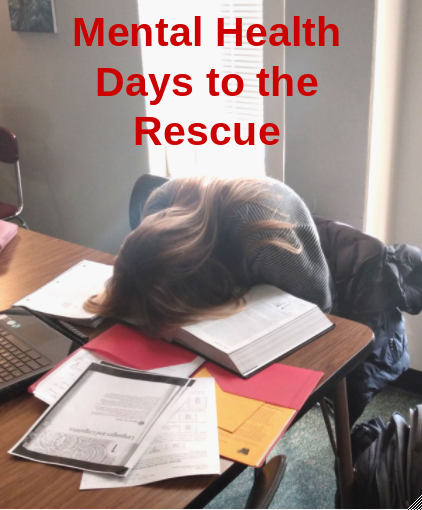 To combat Covid-19 related doldrums, the Oshkosh Area School Board has taken an unprecedented step: they will cancel two days of school.
During a meeting on Dec. 15, the The Oshkosh School Board unanimously decided to cancel classes for all students on Feb. 17 and 18 as a way to protect student and staff mental health. 
The days will replace two snow days and drop the snow day amount from 5.8 to 3.8, meaning more snow days are still built in. Thus, the school will still meet the proper amount of instructional minutes required by the state which also allows the pay for the teachers to remain the same.
The several members of the School Board who spoke on Dec. 15 were adamant that the community and the Board supported the addition of the mental health days.
One of the speakers that helped reinforce the opinion of the board was Dr. Frank Cummings, a licensed psychologist at Menasha's Psychology Associates of the Fox Cities. 
"In America, 25% of the people can be diagnosed with depression, teachers that are being prescribed antidepressants, just because of the stressful nature over the last year and a half or two years," Cummings said.
District administrators, such as Dr. Kim Brown, the Oshkosh Area School District's learning director, were also for the change. 
Brown says, "The days off are needed due to the lingering effects of the Covid-19 pandemic."
Most Oshkosh North staff members also hold a positive opinion on the matter. Steve Danza, a Social Studies Teacher at Oshkosh North, is one of the faculty with a positive opinion. 
"I think they're going to be great for everyone, students and staff. I am really not sure [how I will use the two days], but it'll be great just to shut our brains down for a couple days," Danza says.
Another teacher that also had a positive opinion of the mental health days was Gina Munig, a Spanish teacher. 
Munig says, "I think students and teachers alike are going to appreciate having that extra long weekend to rest up and get energized to finish out the school year.
Students are also thankful for the days off. 
Junior Jeremiah Housworth says, "I think I'm going to use them as getaway days and go and do one of my hobbies or catch up on schoolwork."
The Mental Health Days are not planned to be extended past the 2021-2022 school year, but the School Board is open to implementing more in the years to come.