Varsity soccer earns sectional match vs. Cedarburg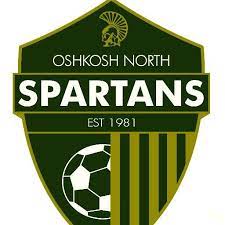 The Oshkosh North Spartans varsity soccer team took home the Regional title in a 1-0 victory over Nicolet Oct. 23, and will thus play at Cedarburg the first round of sectionals this Thursday. 
Kyle Gillingham made several key blocks in the latter part of the game to help keep the Spartans in the driver's seat. 
Senior Nick Lemmens said, " We found a way to win tonight. It wasn't pretty by any means, but we got it done. This is how we are playing every game right now as if it will be our last." 
The Spartans have made that their motto for this postseason.
"We are just going play every game like it's our last," Gillingham said. 
The Spartans began the postseason by beating Beaver Dam 2-0. They used strong defense to finish out strong. 
They take on Cedarburg Thursday, Oct 29 in Cedarburg, yet another away game, if you can't make the trip make sure to go online to Cedarburg's school site and live stream the game.
Let's support the Spartans and their push into the playoffs!