Evacuees from Afghanistan likely to enroll at Oshkosh North
While the war in Afghanistan might seem like a problem worlds away, it's now closer than ever. With the influx of Afghan evacuees arriving in Wisconsin, the chance of having Afghan students attend Oshkosh North High School has increased dramatically.
Over 100,000 evacuees fled Afghanistan last month, and it's expected that at least 13,000 individuals will be held at the Fort McCoy army installation in West Central Wisconsin. While many evacuees will be resettled elsewhere, we can expect at least 100 to be hosted or relocated in the Fox Valley, according to World Relief Fox Valley Director Tami McLaughlin.
In an interview with the Appleton Post Crescent on Sept. 15, McLaughlin states, "While there's no concrete timeline for resettling the evacuees, the agency has agreed to rehome them during a rough timeline of September through March."
According to their website, World Relief Fox Valley is a Christian humanitarian organization that works to tackle humanitarian issues, many similar to the current Afghanistan crisis. For the past 9 years, they've been welcoming and working with immigrants and refugees in the Fox Valley. Working with national offices, the program has helped to welcome over 400,000 immigrants and refugees into the country. 
The arrival of Afghan individuals won't only affect the Fox Valley area, but our smaller school community as well. Our school community is well known for our ability to accept and teach students with backgrounds from different countries, making our school a hotspot for incoming students with different cultural experiences. 
Oshkosh North Instructional Support Coach and ESOL Department head Bobbi Cummings says, "Oshkosh North [English Learners (EL)] outperform 95% of EL students from other high schools when it comes to language growth acquisition." 
At the school board meeting last month, it was calculated that our district currently works with about 150 students with refugee backgrounds. North can certainly expect more of these students in the coming weeks, according to Cummings. 
While the individuals arriving in Wisconsin are seeking refuge, they aren't actually considered refugees. They've been given the name "humanitarian parolees," referring to the fact that under non-emergency circumstances, these individuals might not be eligible to enter the United States. This also means that they won't be eligible for any refugee programs, leaving them with close to nothing when they arrive. 
In an interview with The Oshkosh Examiner on Sept. 10, Winnebago County Supervisor Mike Norton explains how this acquired status could make life much more difficult for these people. 
"That's going to be probably a big challenge because when they come here they are going to need help," Norton said. 
However, the Fox Valley, Oshkosh, and Oshkosh North have experience helping people settle into Wisconsin.
Oshkosh North ELL resource teacher Tara Koji spoke out about the needs of these students and families together by sharing her past experiences as a refugee from Northern Iraq. 
"We left in the middle of the night, with essentially nothing; No baggage – not even a passport," Koji says.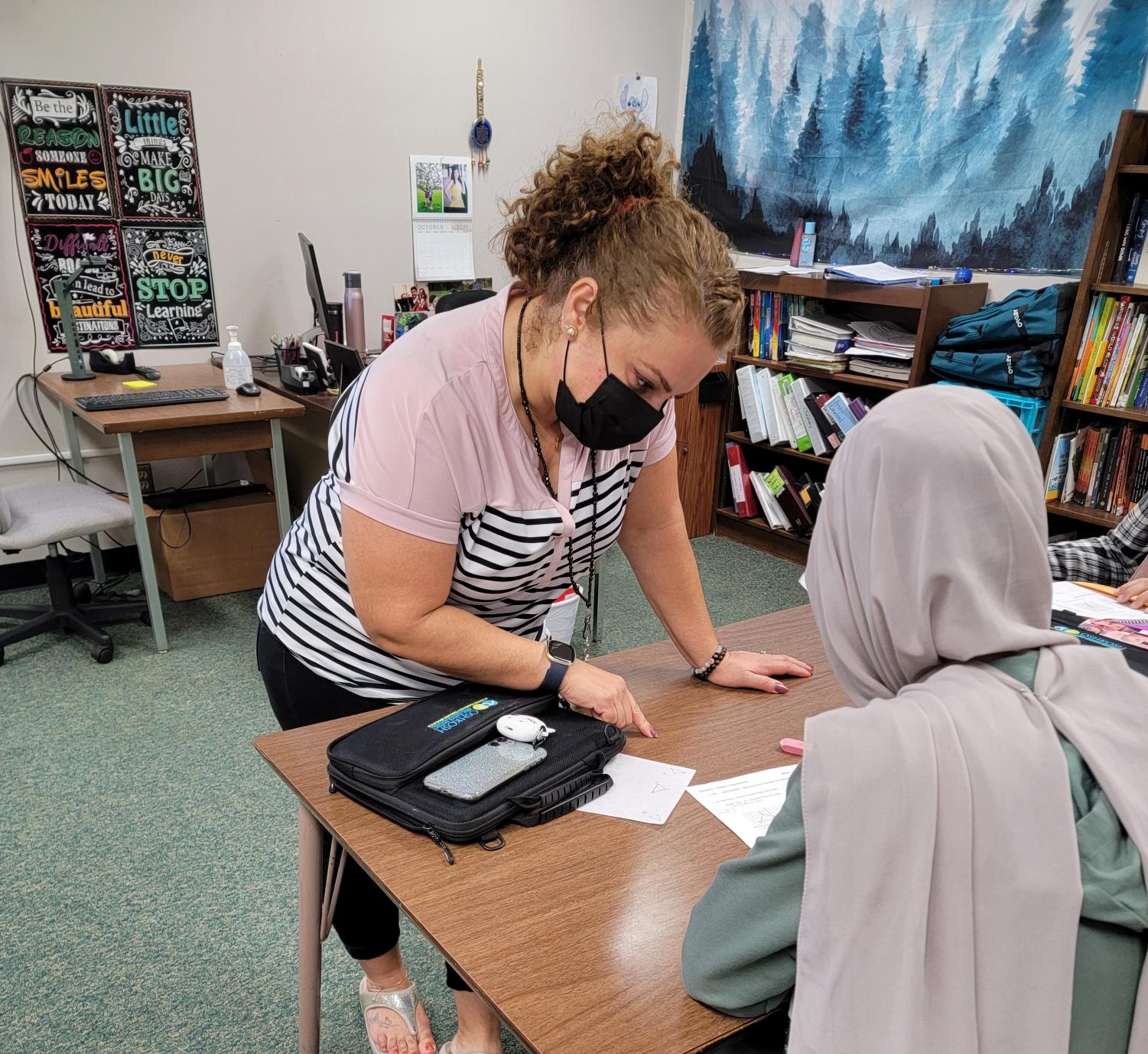 Similar to Koji, many of these Afghan families evacuated with nothing but the clothes in their backs. Many local organizations join in to help people start their new life.
"It was a church that sponsored us, provided us with a home in Neenah, actually, that came fully furnished with everything we needed for a new start," Koji says. 
Similar to the church organization that Ms. Koji mentioned, there are multiple different groups within Oshkosh that are working to gather donations for the expected newcomers. Donations can range from food and clothing to furniture and housing opportunities. 
As we continue to stay updated on this event in our community, it's important to know that we are indeed expecting Afghan evacuees to be joining us soon here at North and that the Oshkosh and North communities are well-prepared for these newcomers.