OASD Alum Spotlight: T.J. Rodgers (OHS '66)
May 11, 2021
Ardy and Ed's. Oshkosh Country Club. T.J.'s Harbor Restaurant.
What do these Oshkosh businesses have in common? They are all owned by local community philanthropist T.J. Rodgers, an incredibly successful businessman and founder of a multi-billion dollar technology company.
You may not know that before his career as a businessman, Rodgers went to school right here in Oshkosh. He attended Oshkosh High School from 1964 through 1966 (when Oshkosh only had one high school containing three graduating classes rather than today's four) and was inducted into Oshkosh North High School's Hall of Fame in 1985. While Rodgers now spends most of his time in California and undoubtedly travels for work, he did not leave Oshkosh much early on.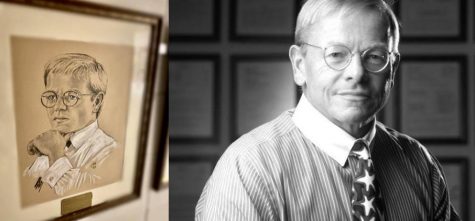 "I didn't do a lot of traveling. I lived [in Oshkosh] pretty much 100% of the time until I was 18," he said.
While in high school, Rodgers participated in many extracurriculars–including JV and Varsity football, track, and Key Club–and graduated with highest honors. In terms of curriculars, it's safe to say that Oshkosh High School gave Rodgers a kickstart to become successful on a global scale.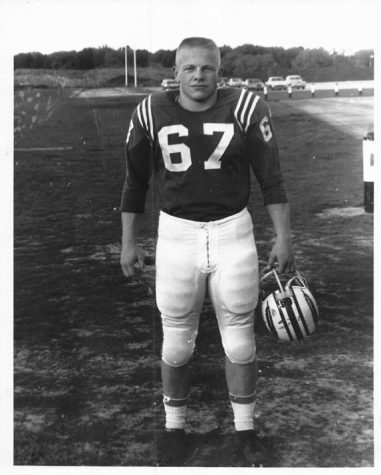 "Oshkosh High School gave me a very good general education," he said. "I got enough technology to keep me immersed in the things that I loved, but I also learned things that everybody needs to have."
Some of Rodgers' favorite classes would go on to shape his future in science and technology.
"I enjoyed math, chemistry, and physics in high school a lot, and I looked forward to them every day," Rodgers said. 
Rodgers remembers the impact of his Oshkosh teachers to this day.
"Mr. Prielipp was the math guy that I remember the most. Mr. Shultz the chemistry teacher, and Mr. Hymer the Physics teacher," he said. "I also took English from Mrs. Beidemoins, and she was the one who influenced me to go to Dartmouth when it wasn't clear at all that I was going to go there, even when I was accepted."
Following his years at Oshkosh High School, Rodgers attended Dartmouth College, recruited to play football, where he would go on to graduate as the Salutatorian, double majoring in physics and chemistry. 
"[After Dartmouth,] I got interested in electronics, and then gave up opportunities I had to be in the physics department at several important universities–including Princeton," he said.
Leaving physics to fully pursue electrical engineering, Rodgers earned his master's degree and Ph.D. from Stanford University. He's lived in California ever since, sticking with the integrated circuit technology.
"I worked for two silicon valley companies . . . and I started my own chip company in silicon valley called Cypress Semiconductor, which I ran for 34 years," Rodgers said. "And that was the thing to do in 1983 in silicon valley; that was the beginning of the integrated circuit changing the world."
While his success has led him far from his hometown, Rodgers' Oshkosh education still impacts him today.
"I think Oshkosh High School reflects, what I'd call a good, solid, midwestern work ethic: people who invest their time in businesses and in education to succeed," he said. "And that has stayed with me all my life."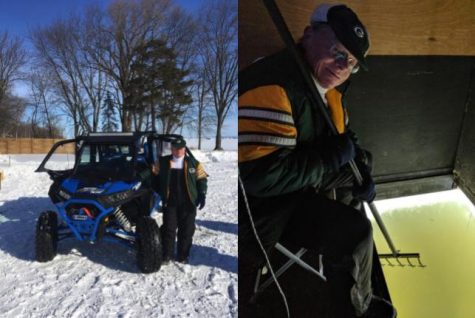 While the future often lies far in the back of students' minds, Rodgers provides an inspiration to Oshkosh high school students, showing that any Spartan or Wildcat can achieve greatness, beginning with their high school education.
"Appreciate your school where the teachers care about their students," Rodgers said. "And fully take advantage of the opportunity you have with extracurriculars and classes outside your area of interest."
_______________________________________________________________________
This story was written and produced for the Oshkosh Education Foundation (OEF), a collaboration of businesses, nonprofits, community partners, and generous donors. To learn more about the OEF or to join the alumni network–Oshkosh Nation–head to their website at https://www.oshkosh.k12.wi.us/district/oshkosh-education-foundation.