Spartans return to the field with many unknowns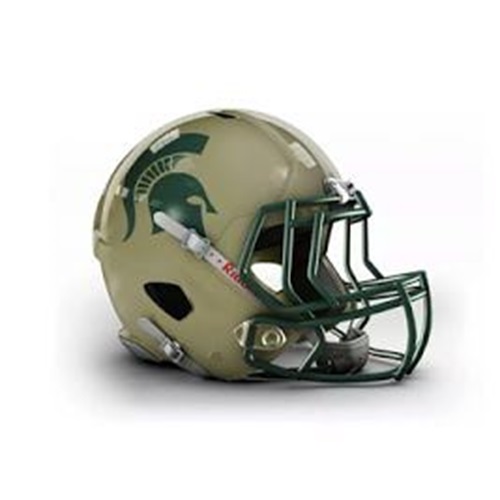 On Friday, March 26th, the Oshkosh North football team will take the field in a meaningful game for the first time in almost two years. Hopefully, the layoff is just what the squad needed as they will be trying to bounce back from an 0-10 season back in 2019, earning them a last place finish in the Fox Valley Association.
It seems that Head Coach Justin Wara has confidence that 2021 will be a lot different, and when talking about the team goals, it's clear they won't be a group to take anything for granted. 
"Our first goal is to get in as many games as possible. We owe it to our seniors to send them out with as close to a full season as possible. With having the fall season cancelled simply playing football is the most important thing. After that we want to be competitive," Wara said. 
Getting games in, however, is not going to be easy. Due to the switch to a shortened spring season, here's why, and the challenges facing players, coaches, and athletic directors this spring.
Changes and Challenges With the Spring Season
Unfortunately, this will not be your typical high school football season for many reasons. According to Craig Lieder, the athletic director at North, there are, and will continue to be, new challenges everyday in this shortened type of season. Practice space has been among the top of the list of conflicts. 
"With us not having turf here(frost in the ground creates an iffy playing surface), there's not really any place for our athletes to practice", Lieder said, "Playing football in a gym or a parking lot is not ideal." 
Scheduling games and practices has been "nearly impossible" with "changes (in the schedule) daily." 
Coach Wara said that while adjustments will need to be made, these conditions will not affect the Spartans.
"The biggest thing for us is going to be flexibility.  On any given day we could be practicing outside, in the gym, or hoping on a bus to travel to a field with turf. It will be an interesting experience, but we will make it work in order to have a season," Wara said.
Along with the challenges practices present, getting games scheduled has also been anything but easy. The Spartan's typical playing field, UWO Titan stadium, is under much stricter COVID-19 rules due to its affiliation with the university. The result may be that North will be playing more away games this year. 
Another downside is there is a three week overlap with fall and spring sports, and Lieder emphasized that flexibility and communication between the coaches and players will be key this year. On the bright side, the weather as of late has been good, and the fields should be in good shape for the start of the season.
Team Preview
The Spartans lose four all-conference players: First team linebacker Logan Boese and second teamers Aaron Goodermuth, Andrew McAvoy, and Carter Drew. However, North is also returning four second team all-conference players in seniors Gus Daebler, Kyle Xiong, Greg Harden, and junior Andrew Schedel. 
"We did lose some key leaders from last season", Wara said. "[We are] looking for Landon Spanbauer (168 rushing yards in 2019) and Caden McCartney (30 tackles and an interception) to step into more vocal roles this season."
The first name Coach Wara mentioned when asked to relay some impact players to keep an eye out for this year was Gus Daebler. "Gus was a key corner for us last year. Looking for him to build off last season." 
He also mentioned that offensive lineman Jonah Sippl would be a key piece to the puzzle.
"(It) is always nice to have a returning starter upfront." 
As for offensive weapons Wara named senior wide receiver Sam Schamens, who had 166 receiving yards and a touchdown in 2019, as a guy they look forward to using a lot this season. As always, the contributions of underclassmen can sometimes make or break a team. Coach Wara made it known that some of those guys will play a big part in the Spartan's game plan this year.
One of North's biggest strengths going into this year is the athleticism and versatility of it's players, something Wara mentioned multiple times.
"We have a lot of good athletes that can play multiple positions." 
As for things to improve on before the season starts, Coach Wara believes that getting physically ready will be the biggest thing.
"As for things we need to improve," he said, "we need to continue getting stronger and faster. Football is a physical football game that allows you to physically move other people. We need to continue to get ourselves in the best shape to do just that."
It should be fun to watch Oshkosh North compete this spring, stay tuned to Oshkosh North Athletics on youtube throughout the season, and don't be surprised when the Spartans are back to competing for an FVA title, just like it did back in 2014.