ONHS LEGO CLUB's first building challenge champion
March 3, 2021
Briefly interrupted by last year's changes to virtual learning, ONHS LEGO CLUB is making a take-two debut, getting a few of North's teachers involved in a LEGO building challenge!
The rules were pretty simple: three teachers were given identical boxes filled with LEGO bricks and a month to build whatever they wanted. Then YOU got to choose your favorite build!
Here are round one's competitors and their creations:
Representing the Art department, Mr. Rowe!
"Industrial"
A vehicle inspired by drones and industry.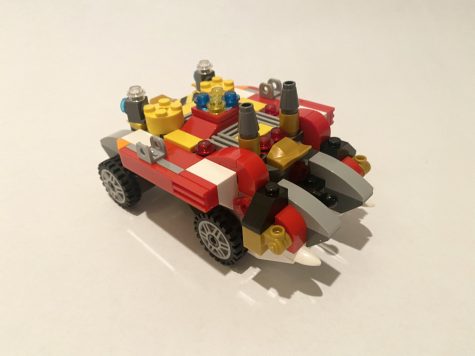 Representing the Math department, Mr. Ruff!
"Urban 'Math' polosis"
With all its unique buildings and sites, 'Math' polosis is the place to visit.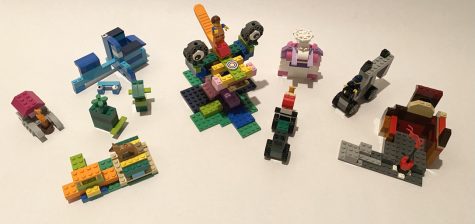 And representing the English department, ONHS LEGO CLUB's first Challenge Champion, Mr. Yoblonski!
"Trouble in Paradise"
Robots on vacation are making trouble at the pirate hideout!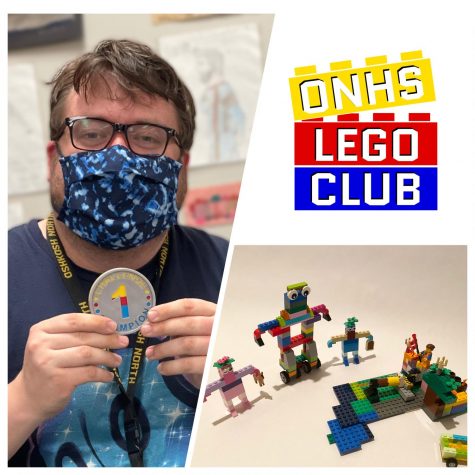 Congratulations to Mr. Yoblonski on the winning build!
Which LEGO creation is best?
Mr. Yoblonski's "Trouble in Paradise" (55%, 32 Votes)
Mr. Rowe's "Industrial" (29%, 17 Votes)
Mr. Ruff's "Urban 'Math' polosis" (16%, 9 Votes)
Total Voters: 58

Loading ...
Think one of your teachers is up for the challenge? Use the comment section below to nominate teachers who you think would enjoy participating in one of the next building challenges!