Who you gonna call? 2-1-1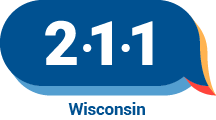 It's Friday night, you need help and you feel lost. You're friends and parents are not around. You're scared and embarrassed, so you do not want to call 911. What do you do to get the help you need?
Remember the number 2-1-1, a nationwide hotline that connects you to local professionals in many areas, including mental health, emergency housing, and many other resources. 
211 is a designated number of a helpline that started in 2000. 211 is a team of local experts who make finding help easier.
211.org has a lot of helpful information on their website such as information about Covid-19. If you have questions about Covid 19 that cannot be answered on their website, you can text or call 211 and your question will be answered immediately by a live expert. 
Other information 211 carries include:
Supplemental food and nutrition programs

Shelter and housing options and utility assistance

Emergency information and disaster relief

Employment and education opportunities 

Service for veterans 

Health care, vaccination, and health epidemic information 

Addiction prevention and rehabilitation programs

Reentry help for ex-offenders

Support groups for individuals with mental illnesses or special needs

A safe, confidential path out of physical and/or emotional domestic abuse
In 2018, 211s across the U.S. made more than 2.8 million connections to help.
Most referrals were made for physical or mental health services.
Although 211 is such a great resource, many people have not heard of it.
211 is not well known throughout the school.
"We don't push 211 because we rather give them the exact numbers they need for help, 211 is more of the number you text or call when you don't know where to go or who to call," said a social worker here at Oshkosh North.
Although their website has a lot of useful information, for someone who doesn't realize they can text or call 211 and have an immediate answer, trying to read through all that information can be overwhelming.
"211 is a more overarching support that goes beyond mental health which is awesome, but can be overwhelming if a student or family is in crisis and when needing immediate support and when visiting 211.org, and looking for crisis support, the ones they have listed for here in the Fox Valley are the same ones that are offered to students and families here at Oshkosh North High School," said junior counselor, Kaitlin Stindt. 
As of 2019, 211 is available to 94.6% of the U.S. population. 211 is committed to being the first, most essential resource to anyone who needs help. Their helpline is a group of highly-trained specialists that are available 24/7 to help access the best local resources and services to address any need. 211 network answers dozens of crisis hotlines including the National Suicide Prevention Lifeline, but there is always a 100% guarantee that your text and call will be answered immediately, whether you have questions or just need someone to listen to you.
211 is 100% confidential. 211 works similar to 911. When you call, the 211 centers referral specialist receives a request from callers, access databases of resources available from private and public health and human resource agencies. From there the referral specialist will match the caller's needs to available resources, and link or refer them directly to an agency or organization that can help. 
If you are struggling mentally and need someone to just listen to you, someone from the suicide prevention helpline will pick up and stay on the phone with you or text you back as long as you need. They will offer their input at the end if desired, and will be there for the next time you need them.