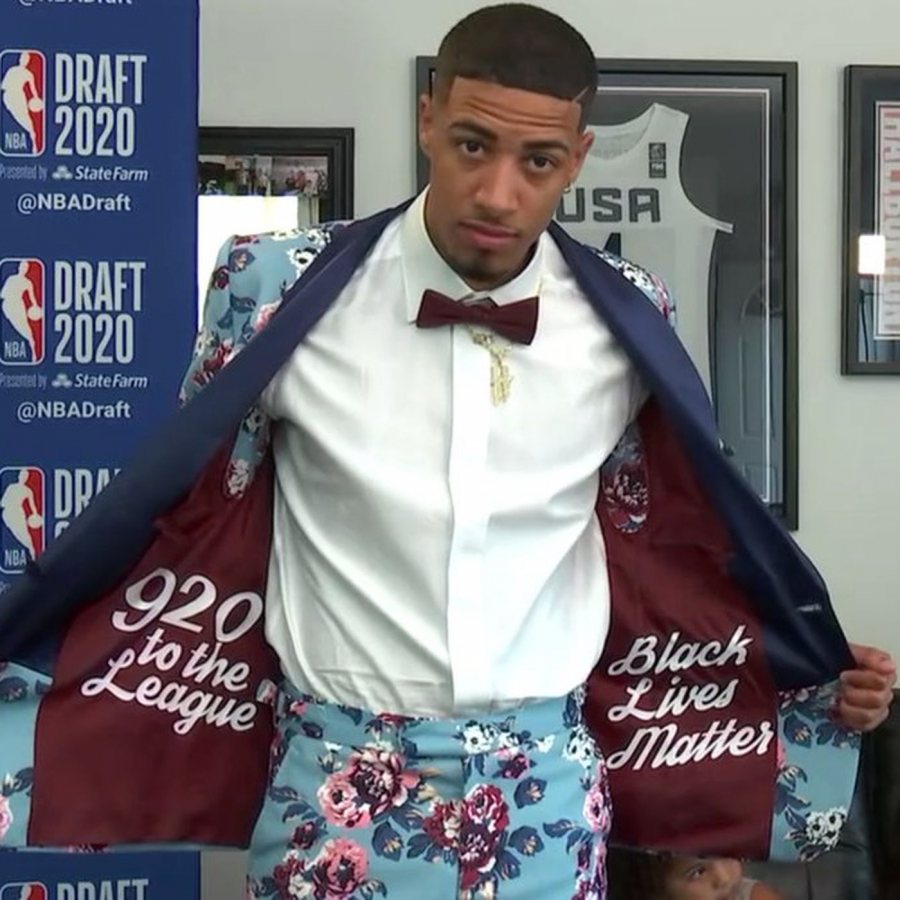 Tyrese Haliburton has had a definitive theme of winning and efficiency his entire career. Haliburton has carried his habits of efficiency and success into the NBA.
In the 2020 NBA draft, The Sacramento Kings selected Haliburton with their 12th pick in the first 43dround. Many NBA experts predicted that the Kings would end up with the steal of the draft, and as of right now Haliburton is backing up that statement. 
Haliburton has averaged 12 points, 3 rebounds, and 6 assists a game coming off the bench, proving himself as a huge help for the Kings and has even led him into the rookie of the year conversation. He plays roughly 29 minutes a game, slightly below his college and high school average. Both in high school and college, he led his team in minutes per game as he averaged 36 per game. 
Clearly, his teams have always trusted him, but not everyone saw his game translating to the NBA.
NBA Featured Columnist with Bleacher Report Grant Hughes stated that Haliburton has been far from a disappointment so far this season. 
 "It's already abundantly clear that Haliburton, comfortable on or off the rock, is hardwired to play winning basketball. You can't watch him without marveling at his anticipation and smarts."
During two years at Iowa State, Haliburton managed to average 15 points, 6 rebounds, 6.5 assists, and 2.5 steals per game. 
On top of these impressive numbers, NBA scouts started to take notice the summer before his sophomore year at ISU, where Haliburton played for the US National Team in the U19 FIBA World Cup. He led this team in minutes played and shocked the world with the maturity and discipline in his game. 
Despite being a three-star recruit with a national rank of 177th, he managed to pick up over a dozen Division One offers including Minnesota, Nebraska, Cincinnati, and Milwaukee. These offers came from an impressive senior season at Oshkosh North, averaging nearly 23 points, 5 rebounds, 6 assists, and 3.5 steals per game. Senior year Haliburton led his team to a 25-1 record and a state championship in 2018. 
The success Haliburton experienced in all levels of play has brought a sense of pride to the Oshkosh community, especially for younger basketball players.
Sophomore varsity guard Christo Giannopoulos has tried to incorporate some of Halliburton's habits into his own game.
"I feel like there are a lot of aspects that I've learned from Tyrese's game, and it's really just the joy that he brings. That passion and happiness that he brings is something I learned that I need to bring to my game because that's what truly loving the game of basketball is. Also, I learned from his game is the importance of being a leader and doing all the things that need to be done." 
Sophomore junior-varsity guard Keagan Schlitching feels that Haliburton brings hope to underdog athletes.
"Tyrese making it to the NBA has set a culture for our program of demanding commitment and excellence. He is a prime example of achieving your dreams even when people doubt you, and I think that gives a lot of people hope and motivation throughout our program."
While Haliburton has celebrated bringing the 920 area code to the league, he has left behind an indelible mark on the 920.