Welcome Back to Hybrid!
January 11, 2021
Beginning today, January 11, North will return to a modified hybrid schedule. In the new schedule, "A" students attend school in-person on Tuesdays and Fridays while "B" students learn virtually, and "A" students learn virtually while "B" students attend in-person school on Mondays and Thursdays. All students will learn virtually on Wednesdays. The daily bell schedule remains the same as the previous hybrid schedule.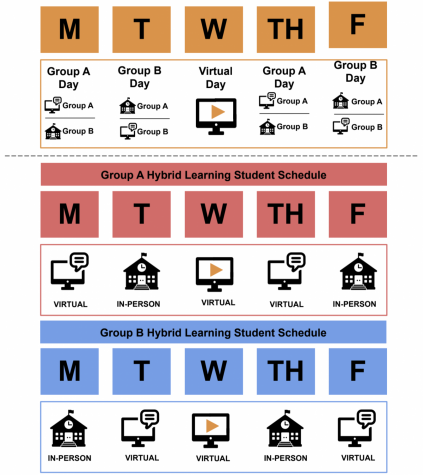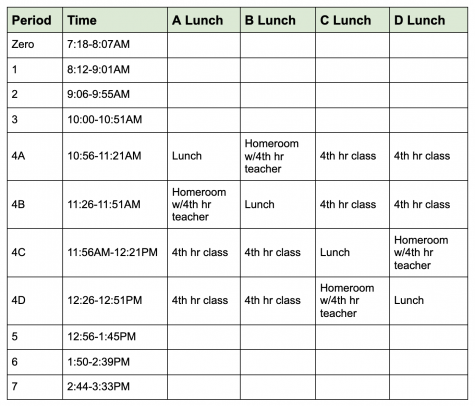 All in-person guidelines also return, including the mask policy, social distancing expectations, and one-way hallways/staircases (shown below). View this document for more information from administration.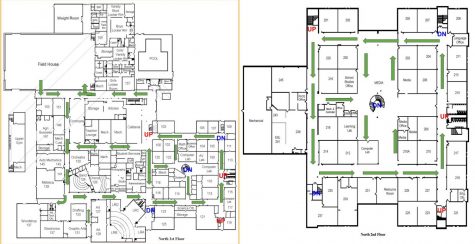 To celebrate the return, North Student Council has arranged a spirit week with themed dress-up days:
                    –          Monday: Mismatch Day
                    –          Tuesday: College Apparel Day
                    –          Wednesday: Staff Color Day  (All students are Virtual)
                    –          Thursday: Fast Forward/Rewind Day (wear some vintage clothing or a future occupation)
                    –          Friday: Hat Day