Drift through quarantine with Mario Kart Live: Home Circuit
November 6, 2020
Due to the COVID-19 pandemic, entertainment has been in higher demand than ever before, and for millions of people stuck at home, the Nintendo Switch has provided a much-needed retreat. However, one of the Switch's latest first-party releases, Mario Kart Live: Home Circuit, is–ironically–just as quarantined as those who are playing it.
Centered around a physical remote-controlled kart, the game combines real-time footage and augmented reality (AR), so driving the kart with the Switch's controllers corresponds directly to gameplay displayed on-screen. Using the four included gates, gamers are able to create racetracks on the floors of their homes.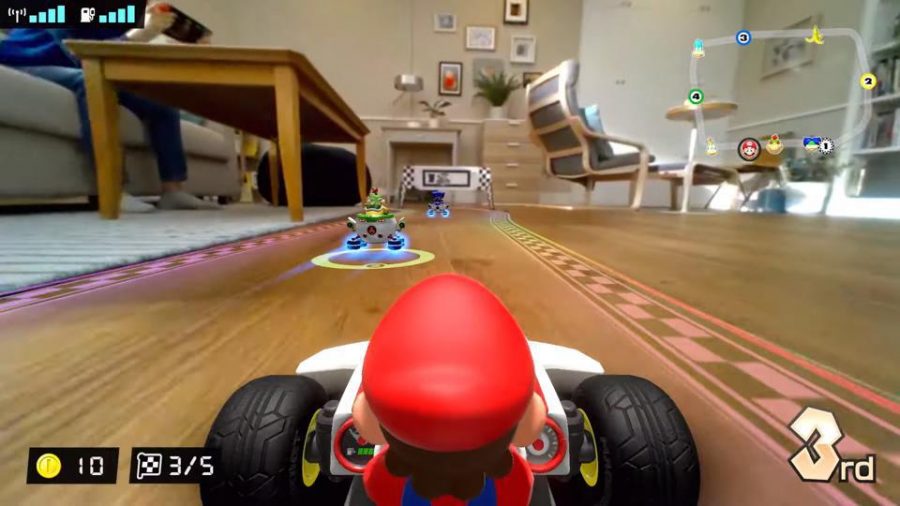 Mario Kart Live: Home Circuit succedes both as a "toys-to-life" and AR video game in a way that no game from either genre has. Rather than a static figure, the toy kart is physically involved in gameplay, and most of the AR components make it easy to forget about the RC kart. However, the AR is not without its bugs. Sometimes minor visual glitches occur causing track borders (an optional feature) to wiggle or arrow signs to appear doubled. Fortunately, hiccups rarely affect gameplay, and most of the immersion is preserved.
The physical kart itself feels extraordinarily high-quality and controls with incredible accuracy. As advertised, it is able to withstand all kinds of bumps and crashes, which, considering the speed at which the kart can race, becomes a necessity. While 50 and 100cc speed classes are great for learning, 150 and 200cc are difficult to master, ensuring both lasting replayability and simple fun for those who want it. Unlike in previous installments, speed class depends greatly on the size of the track and less on skill level.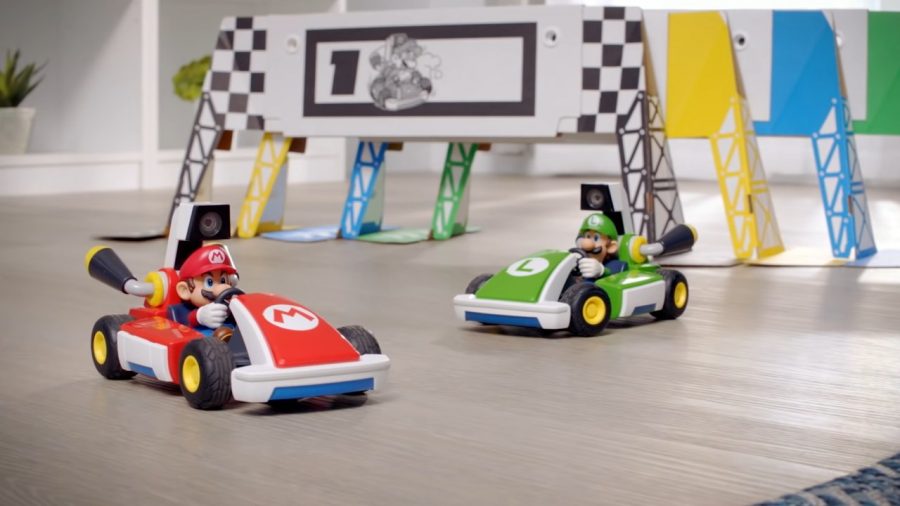 The hardware, however, is not the only quality component of the game. Little details in the software make massive contributions to the immersion of gameplay: representing battery life, the kart has a fuel meter; the AR character reacts to physical bumps and boosts; and tracks are drawn with AR paint on the kart's tires. The software is also surprisingly intuitive; from connecting the kart via QR code to navigating menus and joining multiplayer games, Mario Kart Live: Home Circuit maintains the "pick-up-and-play" simplicity that has become iconic of the series.
Multiplayer, another staple of the Mario Kart series, unfortunately, is unavailable without purchasing two karts and having access to at least two Switch consoles. Despite the doubled price, racing with multiple karts is particularly enjoyable, although tracks with more than two can easily become crowded. However, even with only one kart, players can effectively compete by taking turns through time trials.
Despite some minor missing features, Mario Kart Live: Home Circuit brilliantly reworks the Mario Kart charm into a digi-physical format. However, the game still may not appeal to dedicated gamers used to the complex online racing options found in Mario Kart 8: Deluxe. For these gamers, processes like course set-up–along with a $100 price tag–may not pay off with seamless competitive matches.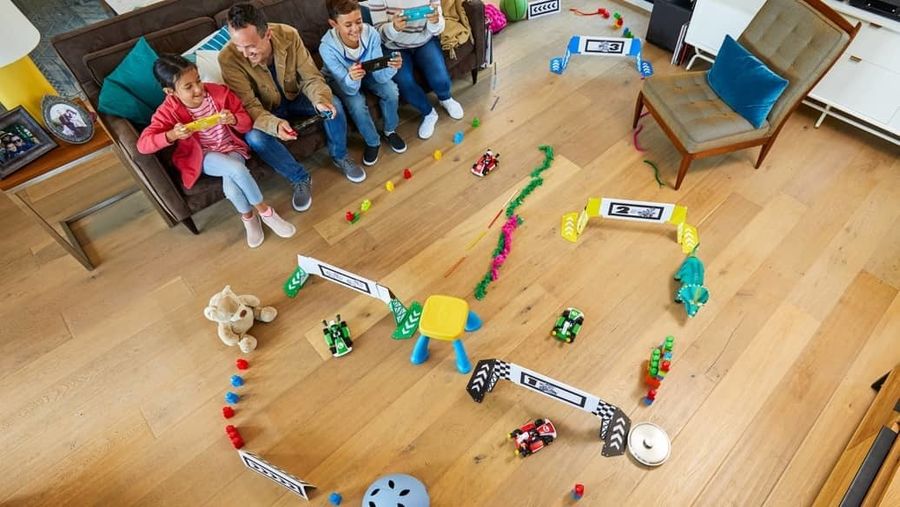 While the price has the same potential to scare off more casual gamers (particularly those without Switch consoles), Mario Kart Live: Home Circuit is more likely to appeal to those who don't take gaming too seriously. Gamers with a creative side particularly will enjoy the track creation process, and the novelty of driving around at a worm's-eye view seems universally appealing.
While other games aspire to transport gamers into new worlds, Mario Kart Live: Home Circuit brings the world of Mario Kart into theirs and allows them to view their all-too-familiar environment from a new perspective through innovative and fun technology.
Mario Kart Live: Home Circuit finishes first place!