McMahon set to retire after 30 years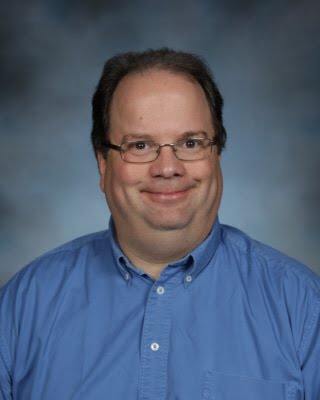 When we need help in the media center, who is going to help us? 
When we need our Chromebooks fixed, who is going to fix them? 
Who is going to have the knowledge and experience to fix our technical issues during class? 
Next year, you will have a new answer to these questions as current Oshkosh North media specialist Bob Mcmahon will retire at the end of the year.
Mcmahon has been at Oshkosh North for eleven years and in the Oshkosh Area School District for thirty years.
"I liked finding information, reading, brain challenges, and working with technology.  Back [when I started] technology was a lot different and required more equipment to complete tasks compared to today.  All of this was achieved by becoming a library media specialist.  During my career,  I was able to help implement email, Internet, blogs, different video production formats, ebooks, and other technology," said Mcmahon. 
In fact, he became a media specialist in order to solve people's information needs. Through his knowledge, skills, and experience,  Mcmahon has helped students and staff in many ways throughout the years.
For the Eleven years that Mcmahon has spent at North, he has made many memories and has had very many memorable experiences with both students and staff.
"I will miss the kindness and caring of North students and staff.  Kidding around with students and staff will be missed.  Helping students find the information, books, or technology they need and seeing them learn something new is very memorable," said Mcmahon.
These experiences at North made the decision to retire difficult. However, the nature of his job from people-based to technology-based became a major factor in the decision. 
"As time went on, my job became more troubleshooting Chromebooks and less working with students.  Working on Chromebooks is not exciting to me.  Not having as much student interaction was a major factor in me deciding to retire," said Mcmahon.
We use technology a lot every day, especially our Chromebooks during class. Since a lot of things are digital now, without our Chromebooks we would be set back in our day. Even though Mr.Mcmahon spent a lot of unwanted time working on our Chromebooks for us, it was greatly appreciated. 
After retirement, McMahon does not have a clear idea of how he will spend his time. He will be able to have more time to do the things he enjoys that he would otherwise not have much time for. 
"I have always wanted to travel during Wisconsin's cold weather to someplace warm.  I will have more time to enjoy the outdoors including walks and riding my bike," said Mcmahon.
During his time at North, McMahon has made many connections and memories with the students and staff. He will be missed by many and those memories will be cherished. Everyone is grateful for the time and effort Mcmahon has put in for those of us at Oshkosh North. Not having him around will be difficult as he has helped so much but his time spent with us is appreciated.
"We all wish you the best after retirement. You will be missed. Thank you for everything!" 
-The Students of Oshkosh North. 
About the Writer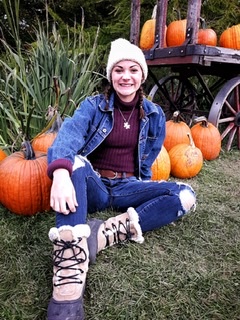 Mollie Schultz, Features Editor
Just a fun-size high schooler and a three-sport athlete.