Girls dance their way to State
The Oshkosh North Varsity Dance Team is headed to state after placing 3rd at their regional competition on Jan. 25. 
Qualifying for State comes as no surprise to the Spartans as they have been placing well all season. At the first competition of the season at Wauwatosa West the team placed 2nd, upsetting some teams that placed at the state competition last year. At the other three competitions since then, the team placed 4th.
"The support and encouragement from everyone on the team kept me motivated all season since we're all so close," said sophomore Chloe Barta.  
State is held at the La Crosse Center on Saturday, Feb. 1. The team competes in Division 1 Hip Hop and is in the Eastern region. The Wisconsin Association of Cheer/Pom Coaches (WACPC) has three regions, Eastern, Southern, and Western. The top half of each division in each category from each region qualify for state. 
The team has qualified for state the last four years although they were disqualified for a technical issue last year. However, had they not been disqualified due to an oversight, they would have earned 2nd. 
"Going to state this year is special because of the athletes that make up the team. I have never had the privilege of coaching a team that was so close and got along so well…that's what makes being able to share this experience together so special," said coach Charlotte Golliher. 
About the Writer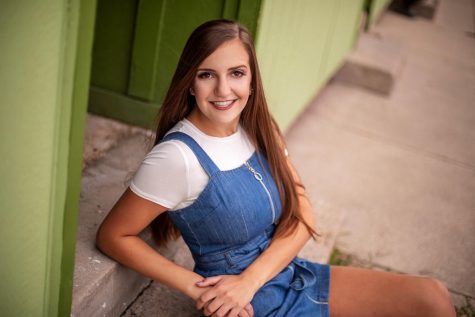 Andi Pieczynski, Editor
senior, dancer, editor, corgi fanatic, mac n cheese lover