Oshkosh North students to host human rights letter signing event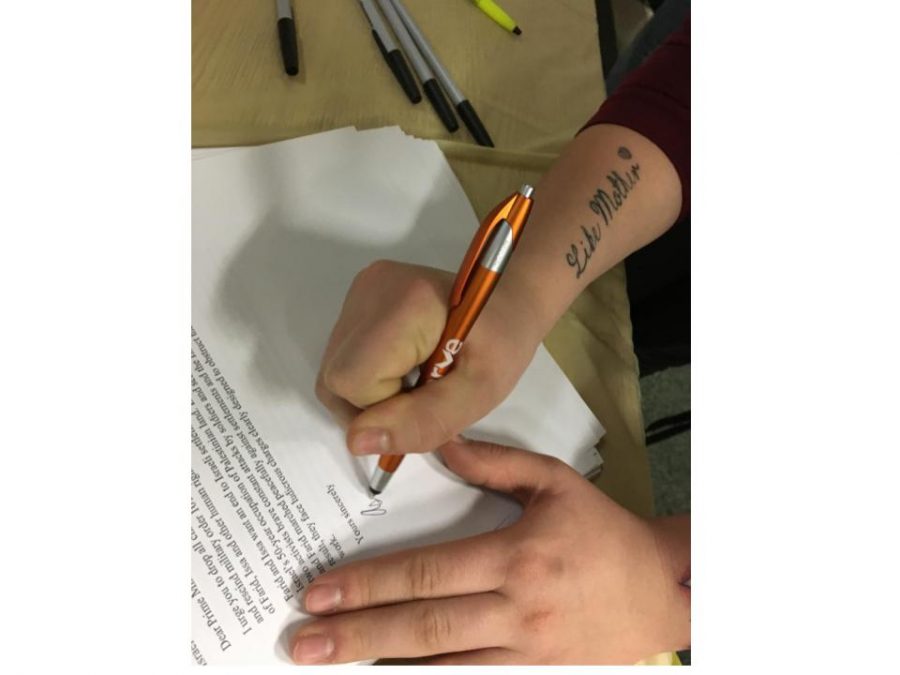 Communities Program, Guest writer
December 14, 2019
Oshkosh, WI – The Oshkosh community is invited to join the Communities at Oshkosh North program for a letter signing event benefiting young people from around the world facing human rights abuses.  The Communities at Oshkosh North program is partnering with Amnesty International to host this event. The event will take place on Wednesday, December 18, 2019 in the Jesse Hooper Auditorium from 8:30 a.m. – 3:15 p.m. Those interested can visit the high school between these hours, enter via Door #7, parking will be available in the West Lot (1100 W Smith Ave, Oshkosh, WI 54901).
The Write for Rights event calls attention to the harassment and jailing of young people and to call on governments to protect their rights. The Communities students will be showcasing 10 current cases. The students from the Communities Program will explain the particular case, ask you to sign a prepared letter and they will send the letters directly to the countries involved. This event is just one of thousands that will be carried out throughout the United States and countries worldwide.
Write for Rights is the world's largest human rights letter-writing event. Every year around Human Rights Day on December 10th, hundreds of thousands of people worldwide write letters on behalf of prisoners of conscience, human rights defenders, and others at risk of human rights violations. This year, Write for Rights focuses on young people from around the world facing human rights abuses.
Letters have the power to change lives, and throughout Amnesty International's 58 years of human rights activism, many people have been freed because of the action taken by activists who participate in Write for Rights. Letters and online actions taken by activists have given former prisoners of conscience, human rights defenders, torture survivors, and death row prisoners hope and helped changed the minds of decision-makers.
###
About Communities at Oshkosh North High School: Communities is an interdisciplinary, community-based program at Oshkosh North High School offering students a unique way to learn English, social studies, and leadership content and skills through community engagement. Communities students investigate and engage in community needs through collaboration with businesses, organizations, and members of the community in an effort to provide authentic learning experiences while improving the local, national, and global community. To learn more visit www.communitiesonhs.org. 
###
Amnesty International is a Nobel Peace Prize-winning global movement of more than 7 million people who campaign for a world where human rights are enjoyed by all. The organization investigates and exposes abuses, educates and mobilizes the public, and works to protect people wherever justice, freedom, truth and dignity are denied.