Sweat for a Vet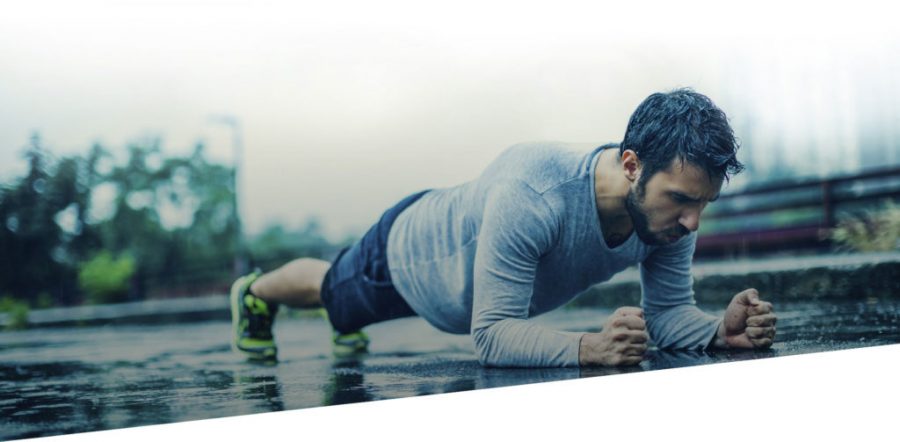 Grace Munig, Communities Student
November 5, 2019
Oshkosh North to Host Sweat for a Vet Veterans Day Challenge
Communities at Oshkosh North students show local veterans "they've got their six"
Oshkosh, WI – The Oshkosh community is invited to join the Communities at Oshkosh North program for a cross-fit style workout benefiting a local veterans organization. The Communities at Oshkosh North program is partnering with Ardent Fitness and Education and Got Your Six K9s to host Sweat for a Vet – a Veterans Day challenge. The event will take place on Monday, November 11, 2019, at Oshkosh North High School from 6:30 – 7:30 a.m. Event participants should enter via Door #7, parking will be available in the West Lot (1100 W Smith Ave, Oshkosh, WI 54901).
The Sweat for a Vet event aims to help raise awareness of the difficulties that face many veterans. From social isolation to mental health concerns, veterans returning from combat often experience difficulties transitioning back to civilian life. However, many veterans have found support through physical exercise and the social connection and support that it offers. Sweat for a Vet aims to promote companionship and connectedness with Oshkosh's heroes. 
Sweat for a Vet is a family-friendly event, and all ages and fitness levels are invited to participate. The event will feature three different levels, giving participants the option to simply walk the course or test their endurance by completing various cross-fit style exercises. Pre-registration is required online. For more information and to register, visit www.communitiesonhs.org or check out the Communities at Oshkosh North Facebook page. The $25 entry fee includes an event t-shirt; participants must register by November 2, 2019, to be guaranteed a t-shirt. All proceeds will benefit the Got Your Six K9s, a local organization helping to improve the physical and emotional well-being of wounded military veterans through service dogs. 
Got Your Six K9s is dedicated to helping wounded combat veterans through the assistance of professionally trained service dogs to help them cope with PTSD and other service-related injuries. All proceeds raised from the Sweat for a Vet event will go towards the purchase of a service dog for a veteran in need. The estimated cost of each service dog, from birth to placement, is between $18,000 and $20,000. To learn more, visit www.gotyoursixk9s.org
The Communities at Oshkosh North program transforms student learning from a traditional environment to a project-led environment, which helps students engage with their community in meaningful and authentic ways. The program's Sweat for a Vet event and project is helping students understand the issues facing veterans. Additionally, the event is providing students with the opportunity to engage with the Oshkosh community and make a difference in the lives of local veterans.
The entire Oshkosh community is invited to join Communities students and show support for local veterans by either participating in or donating to this special event!
About Communities at Oshkosh North High School: Communities is an interdisciplinary, project-based program at Oshkosh North High School offering students a unique way to learn English, social studies, and leadership content and skills through community engagement. Communities students investigate and engage in community problems through collaboration with businesses, organizations, and members of the community in an effort to provide authentic learning experiences while improving the local, national, and global community. To learn more visit www.communitiesonhs.org.