Wara hopes to lead football back to wins
After last season, the Oshkosh North football team is back and ready for another opportunity to compete. 
The past season did not end how the team had hoped as they only won one game and ended multiple games with zero points. 
The team, however, was competitive against Wisconsin Rapids on August 31, 2018, scoring 24 points to their 41. The team will move forward this year with the loss of last year's seniors, some of whom are Isaiah Palmquist, Aittipon Thao, Travon Lee, Braden Christie, and more. 
Traditionally at the beginning of a new season, a team will make goals, and this year's Spartans have been no exception. 
"We need to be competitive in every game," said head coach Juston Wara.
The team hopes to have more than six points per game which seemed to be a trend last year. Of course, the players want to win and score points but keeping a positive attitude is also important to the team.
"I feel like as a team we all need to go out with the same intention the whole time and keep going no matter any mistakes," said senior Linebacker Steven Kempfer.
Apart from team goals, there are many things each player wants to work on individually.
"We want to make first-team all-conference," said senior Defensive Tackle Matthew Mathusek and senior Defensive End Sam McNamara.
Matthew made Second Team All-Conference last year. 
Another senior hopes to inspire the younger players.
"I want to lead the team on defense and set an example. If you're slower as a senior, the other players will follow that. Getting pumped up will also pump up the younger kids," said senior Running Back Logan Boese.
Some could say the best part of being on a team is the camaraderie and friendships that are made. This team of Spartans seems to agree.
"The atmosphere of just being with the guys and having the same goal is the best part about being on the team," said Kempfer.
Since there is no "I" in team, it is important for teammates to be able to rely on each other.
"I enjoy the real experience and bonding. If each person doesn't do their part, the team doesn't work," said Boese.
Some of the starters this season are Boese, Mathusek, McNamara, Brendan Krumrei, Sam Schamens, Gus Daebler, and Caden McCartney. 
Coach Wara is optimistic about his players and their abilities. 
"Logan is a standout in defense, and I rely on him to make a lot of tackles. Brendan stands out on offense and with catching while Alex shines throwing," explained Wara. 
The team started the season with a 9-21 loss against Kaukauna on Friday, August 23. 
 look forward to seeing and hearing the fans in the stands this season. You can see the Spartans play at home again on Friday, September 6 at 5 p.m.
About the Writer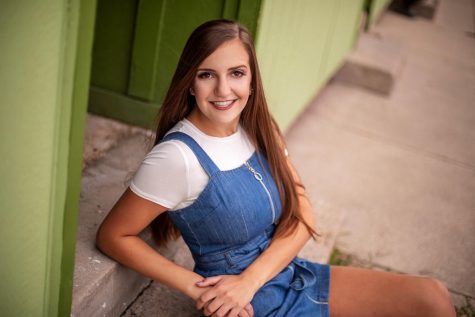 Andi Pieczynski, Editor
senior, dancer, editor, corgi fanatic, mac n cheese lover