Nelson ordered bathroom closures before job transfer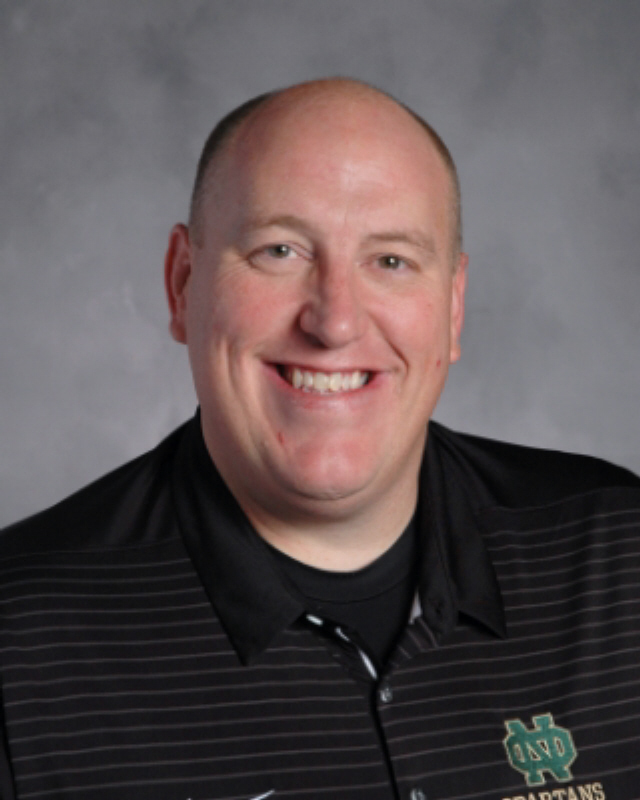 A former Oshkosh North administrator called for janitors to lock all student bathrooms in response to an ongoing vandalism problem in February documents obtained from the Oshkosh Area School District through an Open Records Request.
Records show former Assistant Principal Hans Nelson instructed custodial workers to close the bathrooms in the school without confirmation from Principal Jackie Kiffmeyer.
Two weeks later, Kiffmeyer sent out notification to staff and students that Nelson would be transferring to another job within the school district to teach special education "in a time of need."
"Mr. Nelson has decided to return to work with special education students.  Mr. Nelson has over 20 years of experience working with special education students, and he has agreed to fill a position in a time of need," Kiffmeyer wrote.
Previous to the bathroom closures, Nelson had emailed Oshkosh North staff regarding vandalism in the school bathrooms. The messages included images of the damages and three types of action he wanted staff to implement.
Nelson explicitly stated on Friday, February 15, "Please communicate that we are going to be locking bathrooms where the issues are occurring and restrooms will be closed until students can show PRIDE behaviors."
On the morning of Monday, February 18, students were not able to locate available bathrooms. Several concerned staff members sent emails to Nelson with similar questions, including what bathrooms were available and how students could earn the privilege of having them re-opened.
In addition, the school district received emails from City of Oshkosh officials who had received complaints from parents and students about the closed restrooms, e-mail records indicate.
Director of Buildings and Grounds of the Oshkosh Area School District James Fochs contacted Kiffmeyer after talking with Doug Nimke, head janitor.
Fochs mentioned the concerns in his email.
"I received a call from the City letting me know that they received complaints from North HS students/parents that we were not providing enough bathrooms for students to use during the day."
In addition, Fochs confirmed the situation after talking with Nimke.
"I called Doug and he told me that North building administration instructed the custodial staff to lock the bathrooms."
Originally, in an email sent to parents after the situation, Kiffmeyer mentioned in-building confusion for the locked bathrooms.
"There was a miscommunication between weekend custodial staff and first shift custodial staff. This miscommunication resulted in some bathrooms being unintentionally locked upon arrival of students."
Following the incident, Nelson was not seen at North for over a week, and no notification was given to students and staff as to his whereabouts.
In response to a request to comment, Nelson directed his comments through his attorney Charles Hertel, who in an interview confirmed that Nelson instructed the closing of the bathrooms.
Kiffmeyer declined an interview requested by the North Star staff in regards to Nelson's transfer.
The vandalism problem began after several incidents caused damage to fixtures in school bathrooms. Administrative staff including former School Resource Officer Ian Seaholm began investigating the occurrences, communicating problems and solutions to the ongoing issue.
Nelson suggested in documents obtained "that no one should be using those bathrooms without supervision (namely locked, opened, checked, and then re-locked)."
However, records released show that suspects were identified per an email on February 15.
According to the email from Seaholm, "Two suspects have been identified and I will likely be issuing charges in the future but want to put together a complete investigation for the courts and school."
The connection between the locked bathrooms and Nelson's job change remains unknown. District officials have given no comment to the incidents.
In addition, the Open Records Request made by North Star staff members Brock Doemel and Tess Fitzhenry has not been completely fulfilled.
According to Dr. David Gundlach, Deputy Superintendent, "The District cannot release the records until the record subject(s) has been allowed the statutory time period for reviewing the records."
Hertel said that Nelson will challenge the release in court, where the judge will perform a balancing test in order to decide if there is a compelling public interest to release the information or if it should remain private.
The North Star will continue to update the story.
About the Writer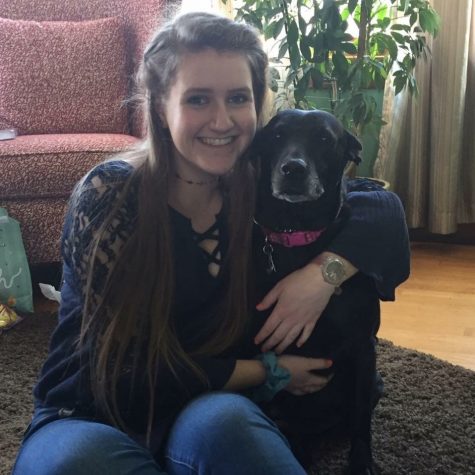 Tess Fitzhenry, News Editor
Senior, dancer, writer, and tennis player. I enjoy listening to music on vinyl and spending time outdoors on the waters and the beach.