Gogo replaces Seaholm as SRO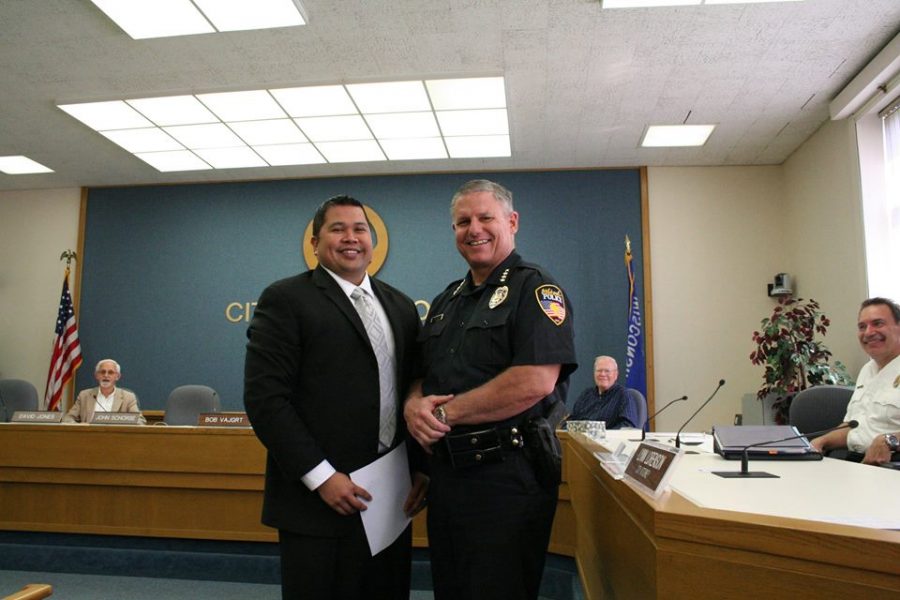 Officer Joseph Gogo from the Oshkosh Police Department (OPD) is currently touring Oshkosh North; he will be taking the position of School Resource Officer (SRO) next year.
After former School Resource Officer Ian Seaholm was promoted by OPD, Gogo saw the opening available and decided to take it.
"I'm not as good of a guitarist as Officer Seaholm, but I do play the ukulele," Gogo said.
He had been shadowing Seaholm and other officers on the job to adjust to the new position.
"Throughout my career as a police officer, I have always interacted with younger kids. The other police departments I worked for didn't have a school resource officer, and Oshkosh did. So when I learned more about it, after three years on patrol, I looked into it." Gogo said.
In the past, he has worked for other police departments in addition to working on patrol for the Oshkosh Police Department.
"I have worked for two other police departments . . . the Houston Police Department in Texas, and then I also worked for UW-Oshkosh Police Department," said Gogo.
The students and staff at North have been very friendly toward Gogo in his time here so far.
"People are very welcoming in the past few days that have been here. The staff has been outstanding, the students have been friendly. I have seen some familiar faces that I recognize and they say hello." Gogo said.
The current fill-in SRO, Tracey Grubofski, has shown Gogo the ropes as part of his preparation for the job at North.
"He has been with me for three days, and it has gone really well. The kids really seem to like Officer Gogo," said Grubofski.
Gogo is not originally from the US but was born and raised on the island of Guam before coming to the states.
"I graduated from high school there, in a high school about the same size as Oshkosh North," Gogo said.
At first, Gogo was not interested in police work but was introduced to police work because of family and friends who had also chosen that career.
"I actually wanted my degree in hotel and restaurants, and I wanted to run a resort one day. Policing kind of just came to me."
Gogo looks forward to working with the students here at North and getting to know them better.
"I'm excited about the new role that I have. To me, it's a new role in policing. I'm excited to interact with the kids and build relationships with them."
About the Writer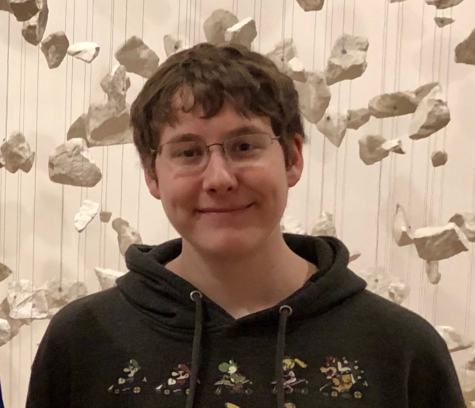 George Yanacek, Entertainment Editor
Senior, art student, mathlete. I like playing with my dog, listening to The Beatles, and playing Mario Kart 8 Deluxe.