Engle heading to Winneconne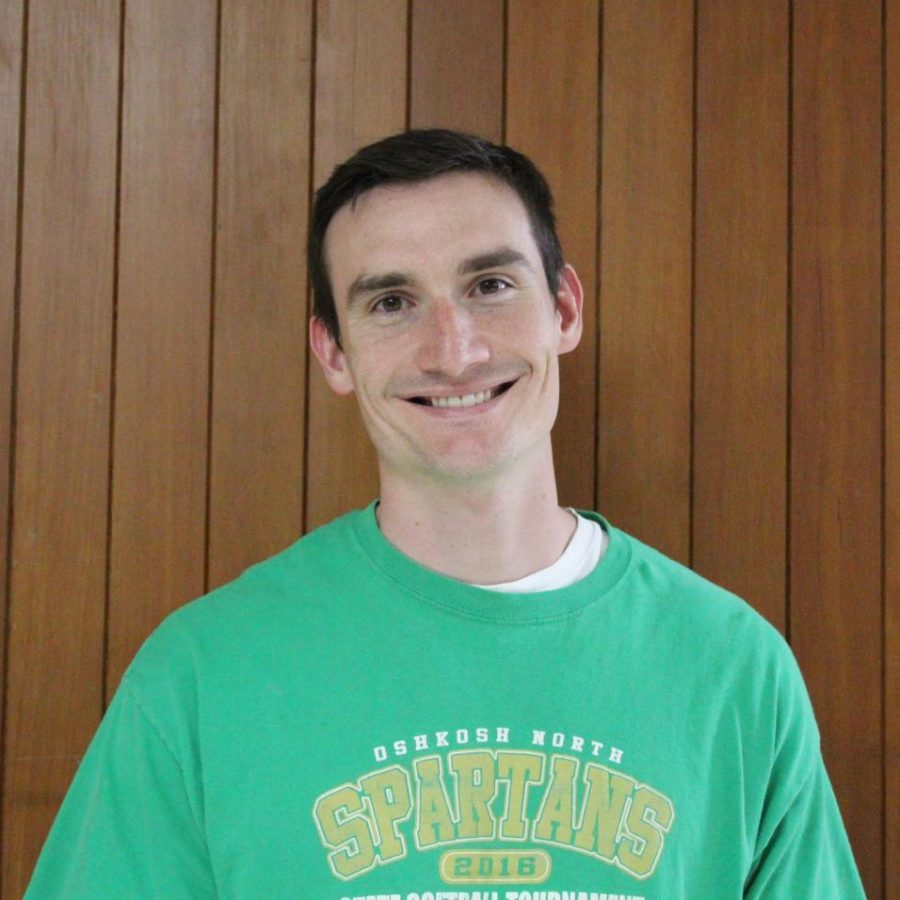 Special Education teacher Nick Engle will continue his teaching career in Winneconne after the end of the 2018-2019 school year.
Engle completed his student teaching at Oshkosh North before the following five years he has spent here. While student teaching a lot of experienced teachers such as Eric Clark, Cheryl Pagel, Christin LeCloux, and  LeeAnn Gauthier.
"My favorite part about North is I have had fun and laughed with students and coworkers every day. I will definitely miss the relationships I have built here with the staff and students."
Special Education teachers at North do a little bit of everything, which led Engle to the opportunity to Co-teach. Being a co-teacher has taught him a lot about working with students and working in a classroom environment.
An independent classroom teacher doesn't always have time to individually reach each student that may need more assistance, Engle explained.
"Co-teaching is effective one-on-one. It helps me build relationships with students."
Besides co-teaching and special ed work, Engle works with students on vocational skills which includes helping students that may not choose to pursue a college career with basic life skills they'll need in outside of high school and in the workforce.
The overall goal behind his transition from Oshkosh North to a new district is to stay close to family. He grew up in Waupaca, which is about 45 minutes north-west of Oshkosh. Winneconne is about 40 minutes west of Oshkosh, but it is closer to Waupaca–and smaller population-wise.  Engle grew up in a small-school environment, and he loved his experience. He would like the same for his daughter Nora (4) and Jack (1).
"I feel like I need to [move on from North] in order to grow," he said. "It was a really tough choice to leave. I've enjoyed my time here a lot."
He hopes to be able to try different types of teaching positions at a new school such as an administrator or AP teacher, but before anything else, Engle wants to explore his new setting in a normal teaching position. Having had played soccer, baseball, and golf in college, Engle is also interested in the possibility to coach sports including baseball, soccer, and golf or be involved with other extracurricular activities.
In his free time, he likes to go boating, hang out with family and friends as well as golf in the summer and bow hunting in the fall.
"My parting words would be work hard, and set high goals for yourself and remember, 'You miss 100% of the shots you don't take"in reference to Michael Scott.