Bridging the gap: Communities at Oshkosh North Students go into nursing homes and interact with the residents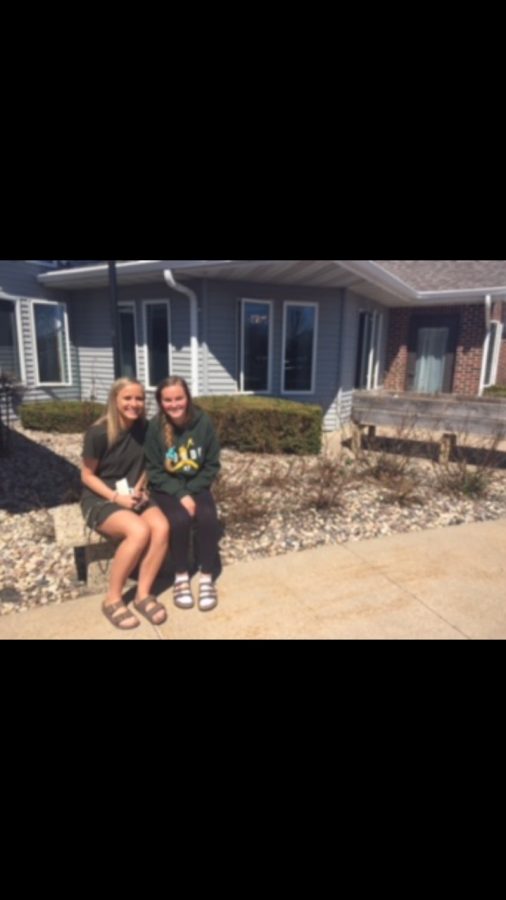 Valerie Seeley, Communities student
May 4, 2019
Communities students Valerie Seeley and Kristin Wetterau got the opportunity to go to Gabriels Villa and Park View nursing homes. The relationship built between the residents and these two ladies will be a lasting relationship. All the life stories and life lessons they learned from the seniors will impact them greatly.
Valerie and Kristin worked with Ann Nowak (Gabriels Villa) and Tim Laurin (Park View) activity directors. Every Monday and Tuesday were the days they went to both places. They participated in all kinds of activities with the residents like puzzles, exercise classes, therapy with dogs and talks about life and stories the residents had to share. Valerie Got to work with Grace at Gabriel's Villa and several residents at Park View.
Both places are always looking for volunteer and would love to have new faces come in and help with the activities. You can contact Ann Nowak by email [email protected] and Tim Laurin [email protected] !
Communities is an interdisciplinary, project-based program at Oshkosh North High School offering students a unique way to learn English, social studies, and leadership content and skills. Communities students investigate and engage in community problems through collaboration with businesses, organizations, and members of the community in an effort to provide authentic learning experiences while improving the local, national, and global community.