Meet Mr. Schulz, the new assistant principal
Hang on for a minute...we're trying to find some more stories you might like.
Madison area born and raised, Pete Schulz will temporarily be filling in as the Assistant Principal at Oshkosh North.
"North has been great so far! As I compare it to others, it's been better overall. Students and staff get along well. There is a lot of diversity and that's really great too," Schulz said.
Schulz started mid-February filling in for former assistant principal Hans Nelson. Nelson has returned to work with special education students according to Principal Jacquelyn Kiffmeyer's statement sent to students.
"It's a challenge. You don't know what [staff] had in place previously. Most schools have the same standard rules, but I'm learning what is unique about North."
Schulz's career started out with teaching high school in Onalaska for one year, then he worked in Neenah at St. Mary Central for 3 years, and finally he taught at Marion High School for another 3 years. During his time at Marion High School, he earned his administration license and became a vice principal for junior high, eventually becoming the principal in New London for the next twenty-three years.
"I don't think I could've stayed and sat in this [office]. I liked getting out and about and being involved. I still like getting back in the classrooms and interacting. Work in the office is important, but not as important as getting involved."  
Staying connected with the students and getting to know them is an important part of the job. Some students tend to feel like there is a definitive separation between staff and their peers.
Aside from teaching and administration, Schulz coached high school sports: softball, legion baseball in the summer, football, and basketball.
About a year into retirement, Schulz started to take jobs in the Fox Valley Area filling positions as needed which led him Oshkosh North. Coaching and involvement in sports really helped Schulz be able to connect to students and relate to them. He also related to kids and how he knows not everyone can always be perfect, mistakes happen.
"I loved coaching. We had 5 kids in our family growing up, my sisters are both really gifted in academics and art. I was a B student, very involved in sports. I understand that kids are spontaneous, I understand their point of view and that sometimes things happen. It has been one of my strengths to understand the point of view of students and understand what they might be going through at that time."
Schulz makes students his priority, staying involved with the students and the community.
About the Writer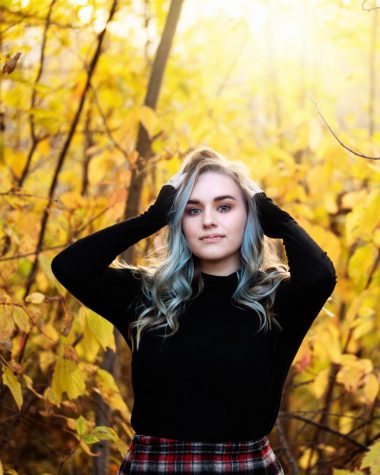 Gigi Youngbauer, Advertising Manager
Senior.

I love spending my time by going to concerts, hanging out with friends and working on becoming a better amateur photographer.