Becoming a Marine: A Counselor's Experience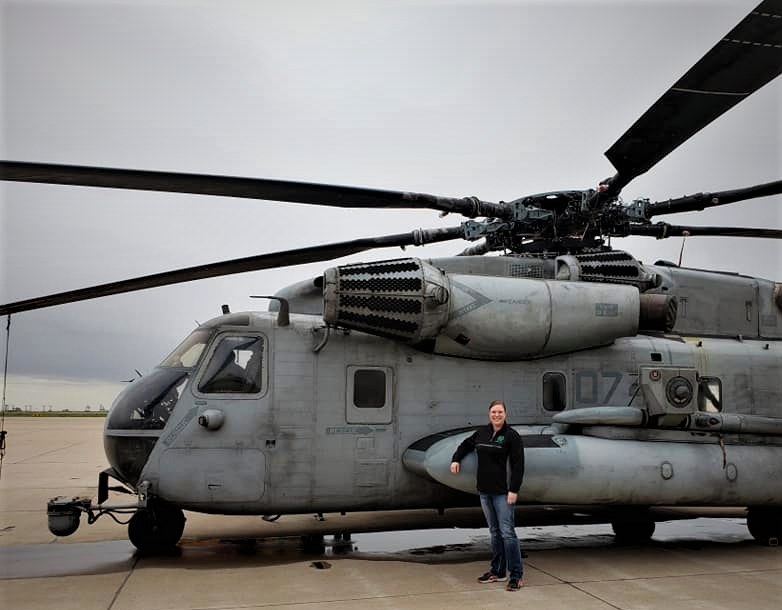 Andrea Holdorf, Counselor
March 22, 2019
Part of a school counselor's job is to help students as they prepare for life after high school.  For most students, their plan for after high school includes one of the three Es: Enrollment (College), Employment (Workforce) or Enlistment (Military).  
As a school counselor, the "E" that I knew least about was Enlistment.  However, that recently changed when the US Marine Corps provided me with a fantastic professional development opportunity: The Marine Educators' Workshop, an opportunity for 30 Wisconsin educators to spend one week at Marine Corps Recruit Depot in San Diego, CA to see the "making of a Marine".  The hands-on learning allows educators to assist students interested in enlisting in the Marines to understand the recruitment, enlistment, and training process as well as professional and educational opportunities.
My week at the workshop looked a bit like this:
Day 1: Flew in from Milwaukee. Dinner with several Marines while they welcomed us and briefed us on our activities for the week.  Early to bed, as our Drill Instructor warned: "Day 2 starts at 0530 – sleep well and hydrate, tomorrow will be INTENSE!"
Day 2: We started the morning with our Drill Instructor (SO much yelling) – we learned to march, but weren't very good at it (more yelling!).  We stood on the legendary "Yellow Footprints" and experienced the first 15 minutes of boot camp. Attended many educational briefings with Marines and toured Marine Recruit Depot.  Lunch with Marines who just completed the Crucible. Participated in Combat Fitness Testing, MCMAP training (martial arts and close combat), and the bayonet assault rifle course while dressed in full fatigues, kevlar helmets, and vests. I ran my best half mile time ever (thanks to the drill instructor yelling!) and had sand in places sand shouldn't be.  Ended the day tired and sore, but the experience was AMAZING!
Day 3: Miramar (where the movie Top Gun was filmed!).  Interviewed panels of both junior Marines & career Marines about their time enlisted. Toured the educational center and learned about educational benefits in the Marines. Ate lunch while listening to the Marine Corps San Diego band. Toured the US Marine Corps Museum.
Day 4: Instructions for the day were to "wear athletic clothing that you don't mind getting dirty"!  Traveled north to Marine Corps Base Camp Pendleton. Completed weapons safety briefings and hands-on weapons training. Ate lunch at the chow hall. Spent our afternoon with Marine rifle instructors live firing Marine rifles!  After rifle training, we spent time attempting "12 stalls" – the critical thinking obstacle course piece of the Crucible (the culminating training activity to become a Marine).
Day 5: Attended the morning colors ceremony.  Attended the final graduation ceremony and watched the Marine recruits, who had completed their 13 weeks of boot camp, become United States Marines!!!
This workshop was one of the best professional development opportunities I've ever had the chance to attend. My three biggest takeaways from the workshop were: the amount of support provided to recruits, the average length of service of Marines, and educational & career opportunities provided.
The amount of support provided to recruits to make it through the extremely intense boot camp training was shocking to me.  My preconceived notion of drill instructors was that they YELLED. And, while drill instructors did YELL, they spent so much time encouraging recruits, practicing with recruits in areas that they struggled, and mentoring recruits.  
I was surprised to learn that ⅔ of Marines who enlist do so for only their initial 4-year enlistment – one of the missions of the Marines is to "return better citizens to society" after their enlistment, whether that enlistment is 4 years or 24 years.  
Finally, I learned about the educational and career opportunities that are available to Marines in the Marine Corps, and how that benefits Marines after their enlistment ends.  Marines have the opportunity to take college courses and earn degrees while enlisted. They learn jobs and receive certifications that make them highly employable after they leave the Marines.  One of the Marines that I spoke with earned his certificate as an Air Traffic Controller in the Marine Corps and planned to work for a commercial airline after his enlistment – paying for this certification as a civilian would have cost him nearly $35,000 in training AFTER earning a college degree – because he earned this certification in the Marines, it cost him nothing.  
The educational and career opportunities within the Marine Corps and for life after the Marine Corps are endless! While these are my three biggest takeaways, I learned more than I ever thought possible – if you're interested in hearing more, please stop by – I'd love to share!