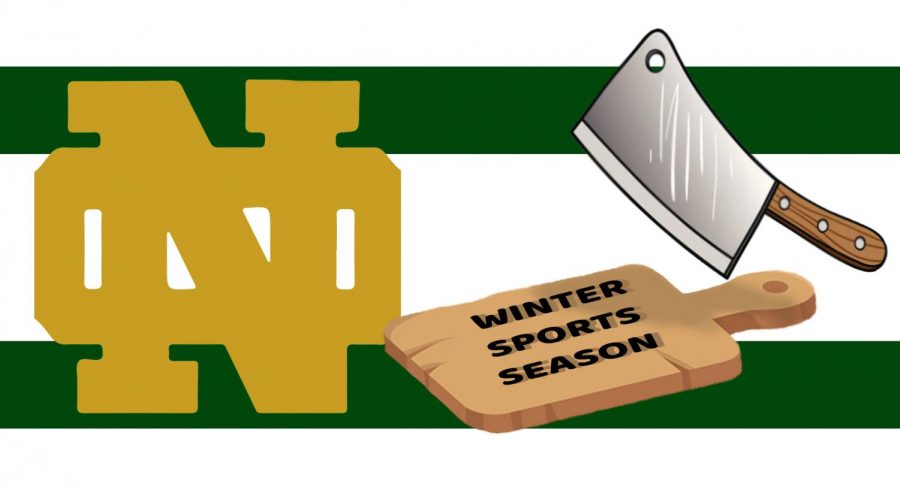 As of Nov. 12, The Oshkosh Area School District (OASD) officially announced that all winter sports will take place this winter. However, with the increasing number of cases of COVID-19 in Winnebago county, the chance still exists that the season will not happen.
"We are going to plan on having a winter sports season. The only thing that would stop that would be The Winnebago County Health Department (WCHD) and the increase of cases. I am very optimistic that we will have a season," Oshkosh North Athletic Director Craig Lieder said. 
The district made the call with a brief explanation regarding safety measures.
"After careful consideration, and with specific mitigating factors in place to limit
the transmission of COVID-19, the Oshkosh Area School District has made the decision to
move forward with high school winter activities and athletics for the 2020-21 school year," the press release stated.
Girls Basketball, Boys and Girls Hockey, and Gymnastics will start practice on Monday, Nov. 16. Boys Basketball, Boys Swimming & Diving, and Wrestling will start practice on Monday, Nov. 23.
Already, the winter season has had to adjust its start time. On Aug. 18, OASD postponed the fall high school sports season to the upcoming spring season, leaving the winter season to start around its normal time—but without a lot of flexibility.
"Winter Sports seasons were pushed back one week and shortened by two weeks at the end of the season for a total of three weeks [shorter]. Right now, we are just looking at competing against FVA schools and select non-conference opponents. Invites and larger events are unlikely to occur, but we'll see what happens."
The already shortened season, coupled with the upcoming spring season being packed full, if winter sports do end up getting postponed too long, there is a high chance that they will not occur. Per the OASD protocol, the district and the WCHD will make the final decision if winter sports are safe or not. 
"We currently have nowhere to put winter sports if they do end up being canceled, so we are going to do the best we can to progress through the winter season." 
Lieder has confidence that if the community can manage a downward trend in COVID-19 cases and student-athletes can stay virus-free that a full winter season will happen.
In regards to spectators during the winter season, Lieder believes that the spectator count will start at zero.
"If I had to guess, we will most likely start at zero fans. If everything goes according to plan we will try and increase that number to two per player, and maybe increase that number to four per player." 
Oshkosh North plans to live stream every home event, and every other team in the FVA plans on live streaming as well.