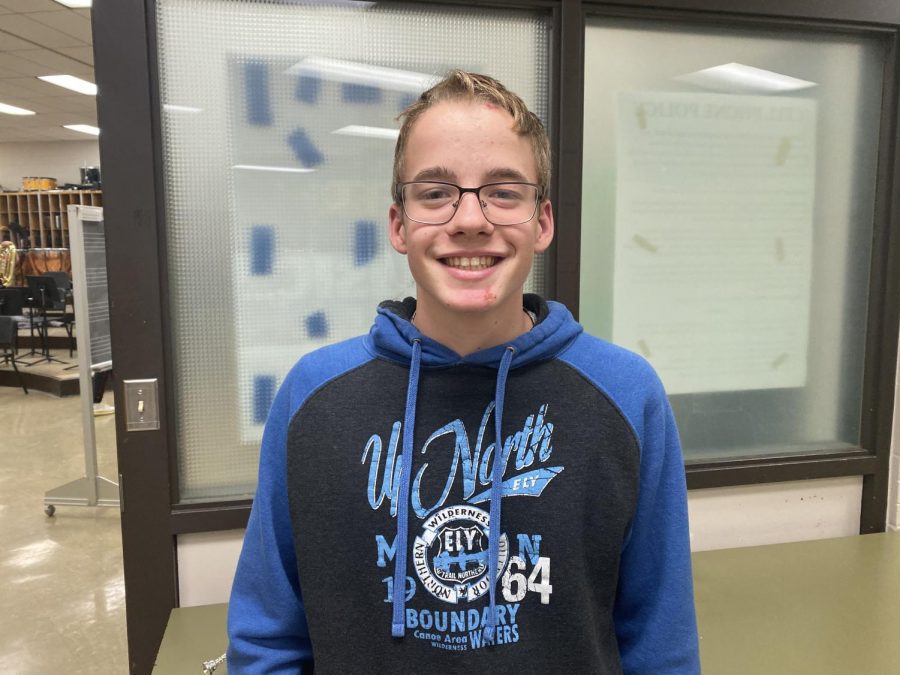 Trey Pecore is a sophomore at Oshkosh North High School and is one of three identical brothers. This winter, he hopes to make a splash swimming for the Oshkosh North-Lourdes boys swim team. 
Trey and his brothers (Chase and Pierce) have been swimming since sixth grade through the YMCA's OSHY swim team. OSHY helped prepare them for high school swimming, but high school swimming has fewer events than OSHY does. Trey specializes in long-distance swimming, which means that many of his events aren't featured in high school meets. 
When asked what his favorite event was, Trey responded, "I would say my favorite event is the mile, but since high school doesn't have that it would be the 500." The longest event in high school swim is the 500.
OSHY and high school differ not only in the events they hold but also in the culture surrounding the sport. 
"OSHY is a lot more individual, and the atmosphere isn't as positive. I like swimming at North more because of how positive we are and how well we mix. The atmosphere is a lot more relaxed." 
For the past 3 years, North alumni Ryan Revolinski was the head coach of the swim team. When he decided to leave this year and join the military, assistant coach Jacob Landgraf was hired as the new head coach of the team. Landgraf swam at Oshkosh West for 4 years and is also a new teacher at Oshkosh North. 
Trey said, "I'm really excited to have Jacob as a coach. I think he might handle the team and practices similar to how Ryan did, but I'm not too sure. I can't wait to see what he brings as head coach that we didn't see as an assistant." 
Trey was already a huge help to the team last year, and he earned a varsity letter as a freshman. This year, he hopes to take second at the conference meet and top 8 at sectionals for the 500, as well as beat his brother Pierce. 
Trey claims that "there's no sibling rivalry because I'll always be the fastest," regarding competition between him and his brothers.