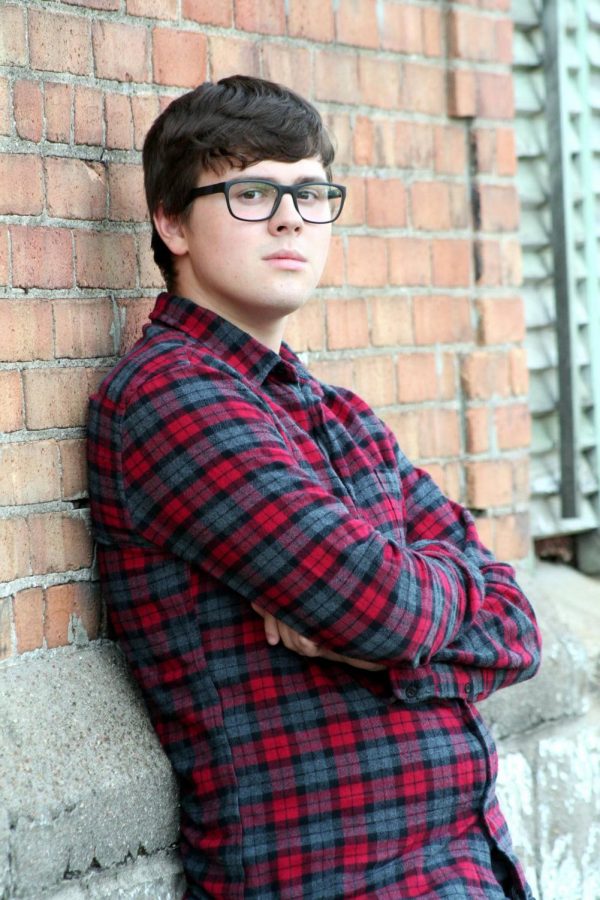 As a senior of Oshkosh North, I am excited that I get to graduate this June.
I am also sad to be leaving. I'm sad to leave behind my ways of doing things and getting by, by staying up late doing last minute assignments the day before.  I'm going to be sad to not get to walk in the halls each day and look around and think "wow it sure smells like someone forgot their deodorant today."
Lastly, I am sad that I do not get to listen to Mr. Cummings teaching a lesson and notice that some kid cannot stop staring at his head (Sorry JC).
However, I am excited that I get to start a new chapter of my life going off to college. I plan to attend the University of Wisconsin-Green Bay for at least my first year of college. Then I will transfer to UW-Stout to get a Digital Cinema (Film) degree.
I am sad to say my goodbyes to North and to all the friends and relationships I have made over the years and to all the teachers that have impacted my life.  
Thank you to Mr. Cummings for giving me the opportunity to join the school newspaper my senior year and just for being an amazing teacher.  
Thank you to Ms. Olson for helping me find my passion for film.  
Thank you, Mrs. Kollock, even though she no longer works here. She was like a school grandmother.
And lastly, thank you to Coach Danza and Coach Nault for being amazing cross country and track coaches.
Farewell, Oshkosh North. Thank you for the good and bad memories.